WASHINGTON, D.C. – (RealEstateRama) — The Solar Energy Industries Association (SEIA) has hired Dana Sleeper to lead the trade association's new external affairs operation.
As director of external affairs, Sleeper will work with a diverse set of existing and potential partners in a role well-aligned with her skills. In this capacity, she will enhance coordination among stakeholders with an interest in seeing solar expand the role it is playing in America's economic growth.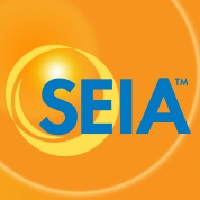 Sleeper comes to SEIA after a nearly four-year stint as executive director at MDV-SEIA, one of SEIA's regional affiliate organizations. There, she gained a keen insight into the solar industry, working with energy administrations, government officials and solar companies to advance solar policies in Maryland, Washington D.C. and Virginia.
"Dana's communications skills and partnership development experience will make a significant contribution to the growth of solar in communities across the country," said Abigail Ross Hopper, SEIA president and CEO. "She is a well-respected industry leader and with this new role, we're looking forward to building coalitions that will fuel the continued growth of solar energy."
"I can't wait to get started building relationships with a wide range of groups across the political and ideological spectrum," Sleeper said. "By energizing groups that see the benefits of solar in the form of jobs in their communities, or because of the massive public support that solar enjoys, we can build a strong future for this growing, affordable, American source of energy."
Prior to MDV-SEIA, Sleeper worked with nonprofit clients at the Binaytara Foundation and Hanover Research, providing consulting services and cultivating relationships with a wide variety of organizations.
Sleeper's first day will be Mar. 6.
###
About SEIA®:
Celebrating its 43rd anniversary in 2017, the Solar Energy Industries Association® is the national trade association of the U.S. solar energy industry, which now employs more than 260,000 Americans. Through advocacy and education, SEIA® is building a strong solar industry to power America. SEIA works with its 1,000 member companies to build jobs and diversity, champion the use of cost-competitive solar in America, remove market barriers and educate the public on the benefits of solar energy. Visit SEIA online at www.seia.org.
Media Contact:
Alex Hobson, SEIA Senior Communications Manager,
(202) 556-2886