Atlanta — (RealEstateRama) — On the heels of the National Park Service's recent acquisition of the birth home and life home of Dr. Martin Luther King, Jr., Acting U.S. Secretary of the Interior David Bernhardt on Wednesday, February 20 visited Martin Luther King, Jr. National Historical Park to underscore the importance of donation partnerships and view the newly acquired properties.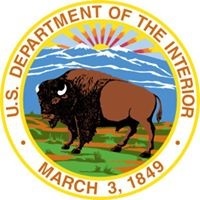 "Today, the King Family, King Center, National Park Service, and National Park Foundation all came together to tell the story of the environment that surrounded one of our greatest Americans," said Acting Secretary Bernhardt. "I was honored to be with the King Family, knowing future generations of Americans will continue to be inspired as they walk through the Park, enter these facilities, and ponder all that went into the inspiring story of Dr. King's leadership and legacy."
Acting Secretary Bernhardt visited the home where Dr. King was born and spent the first 12 years of his life. He was joined on the tour by members of Dr. King's family, including his daughter Dr. Bernice King and his sister Christine King Farris. Will Shafroth, President and CEO of the National Park Foundation, also participated in the days events.
In December 2018 and January 2019, the National Park Foundation, using funds from private philanthropy, purchased the birth home and life home of Dr. King from the estate of Coretta Scott King, respectively, and immediately transferred both properties to the National Park Service.
Contact: