WASHINGTON, D.C. – RealEstateRama – The Alliance to Save Energy called on Congress Monday to reject drastic cuts to federal energy efficiency initiatives proposed by the Trump administration.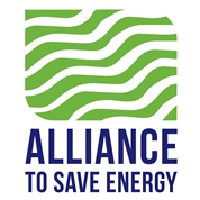 The administration's budget calls for cutting the Department of Energy's Office of Energy Efficiency and Renewable Energy by 75% while eliminating or privatizing a number of popular efficiency programs.
"Let's be clear – this budget would cripple federal energy efficiency programs, from ENERGY STAR to building technologies innovation, that are some of the smartest, most bipartisan investments we make with tax dollars," said Ben Evans, Alliance vice president of government affairs and communications. "These investments are not only helping the U.S. lead the world in the development of energy efficiency technology, but they have a direct impact on Americans' lives. They're helping households sharply reduce energy bills. They're stimulating economic activity that supports 2.3 million energy efficiency jobs, mostly in construction trades. And they're among the fastest, cheapest and smartest solutions we have for reducing greenhouse gas emissions."
"That's why Congress has resoundingly rejected similar proposals in recent years, and why we are confident Congress will do so again with strong bipartisan support."
Among the cuts in the proposed budget, the administration calls for eliminating the Weatherization Assistance Program that helps low-income households upgrade the efficiency of their homes with added insulation or other improvements. The budget proposes to convert the EPA's popular ENERGY STAR program – trusted as an independent arbiter of energy efficiency for thousands of products – to a privately funded, fee-based program. EERE would take a massive cut of more than $2.1 billion, dropping from current spending of $2.85 billion to just $720 million. EERE is home to a host of high-impact federal efficiency programs, including Advanced Manufacturing Office, which operates public-private partnerships aimed at making U.S. manufacturers more efficient, productive and competitive, and the Building Technologies Office, which is spearheading exciting new initiatives to deploy energy efficiency in buildings and which operates the appliance and equipment standards program that protects consumers by setting minimum efficiency standards for more than 60 categories of commonly used products and equipment such as refrigerators, dryers and air conditioners.
About the Alliance to Save Energy
Founded in 1977, the Alliance to Save Energy is a nonprofit, bipartisan alliance of business, government, environmental and consumer leaders working to expand the economy while using less energy. Our mission is to promote energy productivity worldwide – including through energy efficiency – to achieve a stronger economy, a cleaner environment and greater energy security, affordability and reliability.
###
MEDIA CONTACTS
Ben Evans


(202) 530-2222