Oakland, Calif. – RealEstateRama – The Federal Emergency Management Agency (FEMA) has granted $3 million to the California Governor's Office of Emergency Services (Cal OES) and Marin County to reduce flood risk and extend flood protection to the community of Santa Venetia.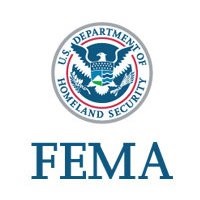 Funds will be used to improve and raise a berm located atop an existing earthen levee system. While the old berm system has worked until now for high tides, the deterioration of the timber, compounded with rising sea levels and sinking land elevations, threatens its ability to protect around 900 Santa Venetia homes from flooding and tidewater that backs up from San Pablo Bay.
Seven-thousand feet of wood panels will be replaced by composite lumber, a blend of wood fiber, plastic, and thermoplastic resin that is resistant to decay, pest infestation, seepage, and sliding. The upgraded panels will extend the life of the system at least 50 more years.
The $4 million Hazard Mitigation Grant Program (HMGP) project will be funded by $3 million from FEMA, with non-federal sources covering the remaining $994,000.
FEMA's HMGP helps states, territories, federally-recognized tribes, local communities and certain private, non-profit organizations become more resilient to potential infrastructure damage and reduce future disaster costs. In the past 30 years, FEMA has invested more than $1.3 billion to reduce disaster risk in California.
### 
FEMA's mission is helping people before, during, and after disasters. Follow FEMA Region IX online at twitter.com/femaregion9 or view more news releases at fema.gov/fema-regions/region-ix.­­­