WASHINGTON, D.C. – (RealEstateRama) — The National Multifamily Housing Council (NMHC) and National Apartment Association (NAA) issued the following statement today in regards to a statement submitted to the Chair and Ranking Member of the Senate Committee on Banking, Housing and Urban Affairs in regards to the hearing entitled, Reauthorization of the National Flood Insurance Program, Part I: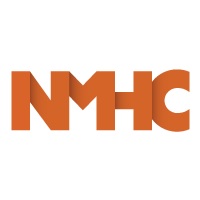 "This morning's hearing is a welcome first-step by the Senate Committee on Banking, Housing and Urban Affairs in moving towards reauthorizing the National Flood Insurance Program (NFIP), which is critical to the vast majority of apartment communities across the country where the NFIP is the only available option for coverage.
"As the nation struggles with a rental housing shortage, it is critical that Congress reauthorize the NFIP to ensure that all multifamily properties continue to have access to affordable, quality flood insurance.  We look forward to working with lawmakers to develop legislation that puts in place a program that is not reliant on stop-gap measures, that protects the ability of all property owners to enter the NFIP market should they so choose to do so and that safeguards NFIP's long-term success.
"In addition to calling for a long-term reauthorization of the program, NMHC/NAA have specifically called attention to the need for Congress to include sensible reforms to the program including improving the accuracy of FEMA flood maps; increasing apartment communities' access to flood mitigation funding and programs; expanding the NFIP to include Business Interruption coverage for rental properties; and providing Replacement Cost Value (RCV) instead of Actual Cost Value (ACV) to damaged apartment properties in the wake of a disaster."
The full statement can be found here.
Staff Resource
Jim