New Client Library Written in .Net Advances Real-Time Access to Real Estate Data
Raleigh NC – Monday, March 13, 2017 – (RealEstateRama) — Real estate software developers will now be able to more rapidly deploy real estate software with the just released Web API client tool now available for free from the Real Estate Standards Organization (RESO). Developed by RESO specifically for connecting to the hundreds of MLSs nationwide that have implemented RESO API Standards, the free software package includes the Web API client application itself, as well as the source code for the open source client software.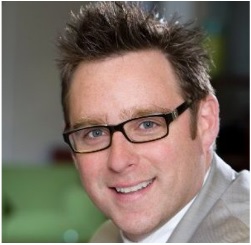 "This marks the first in-house development by RESO of desktop client applications written with reusable code libraries that will help expedite the adoption, deployment and utilization of the real estate data in real-time," says Jeremy Crawford, CEO of RESO. Crawford noted that in the past, outside technology firms developed client software for accessing real estate data through RESO Standards. RESO's new in-house developed software capability adds significantly to the value of RESO membership and benefits the industry as a whole. "We've responded by providing what many RESO members have told us they need in order to develop and deploy real estate software that is dependent on real-time property data," adds Crawford.

He explains that the new RESO Web API Reference Client is a desktop application written with reusable code libraries using .NET C# that allows rapid development of API client applications connecting to data sources leveraging RESO standards. There are multiple packages available, each including the full source code and the stand alone Reference Client that implements the code libraries. The different stand-alone code libraries can be used for rapid development in a custom application. The new offering from RESO is designed to save a software developer from dealing with the RESO Web API Specification and underlying OData, OAuth2 and OpenID Connect protocol details.
By providing the client library pre-packaged and essentially a "plug and play" solution, it allows the application writer for the software to concentrate on the development of their application – instead of the underlying transport protocol. "That," adds Crawford, "saves the real estate technology developer time and money in the process."
Crawford noted that RESO is committed to the evolution of RESO provided client software. "We invite community feedback as well as developer participation in our GitHub repository as this will help us consider future revisions and enhancements to client software to support our evolving RESO Web API Specifications and the needs of the development community in the industry," he added.
About RESO
The mission of the Real Estate Standards Organization (RESO) is to create and promote the adoption of standards that drive efficiency throughout the real estate industry. RESO incorporated in November 2011, as an independent, not-for-profit trade organization that was previously a section of the National Association of REALTORS®. RESO has more than 625 active members, including NAR, multiple-listing services, real estate associations, brokerages and industry technology providers. For more information, visit www.reso.org. Contact RESO via email at
.
# # #
Media contact:
Kevin Hawkins |WAV Group

| 206-866-1220