WASHINGTON, DC – (RealEstateRama) — Secretary of Commerce Wilbur L. Ross, Jr. is asking for input from American manufacturers to learn about the unnecessary burdens manufacturers face from federal permitting and regulatory requirements.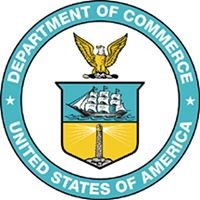 This formal request for information (RFI) will help execute President Trump's memorandum directing the Secretary of Commerce to ask stakeholders for ways to streamline the construction permitting process and to reduce the regulatory burdens for domestic manufacturing.
Secretary Ross will report back to President Trump summarizing the burdens of American businesses and recommending reforms.
This is just one piece of a historic whole-of-government regulatory reform agenda that President Trump has launched that will remove the roadblocks to American job creation.
"I call on all business and trade associations to share their input on the federal regulations and permits that hold back manufacturing," said Secretary of Commerce Wilbur Ross. " I look forward to reporting back to the President on how to unshackle our nation's innovative manufacturers."
To make this effort successful, it is essential that businesses speak up. Unlike many notices, this RFI is simple and straightforward. It asks about:
the type and number of permits required to build, expand, or operate a manufacturing facility,
the most onerous part of the permitting process,
federal, state, or local agencies with best practice permitting processes,
the top four burdensome regulations affecting manufacturing, and
ways that regulatory compliance could be simplified.
Public comments must be received by 5 PM EDT on March 31, 2017. The preferred method for submission of comments is via http://www.regulations.gov (at the home page enter DOC-2017-0001 in the "Search" box, click the "Comments Now!" icon, complete the required fields, and enter or attach your comments).
All responses received to the RFI will be publicly posted at www.regulations.gov.
Contact:
Office of Public Affairs
202-482-4883