WASHINGTON, D.C. – (RealEstateRama) — Statement from the National Multifamily Housing Council (NMHC) and National Apartment Association (NAA) following President Trump's Address to a Joint Session of Congress: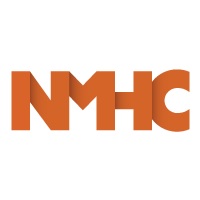 "We support President Trump's efforts to strengthen economic growth and expand job creation. As the industry that houses 39 million residents, supports over 12 million jobs and contributes $1.3 trillion to the economy, the President's direct focus on issues of critical importance to the apartment industry such as tax reform, infrastructure investment and rolling back burdensome regulations is commendable.
"Today, there are over 43 million renter households and Harvard's Joint Center for Housing Studies believes that demand for renter households could increase by as much as 4.4 million by 2025. The multifamily sector is under increasing pressure to meet that booming demand across the country, yet, excessive regulation and compliance uncertainty results in costly mandates that make it impossible to develop and operate multifamily housing.
"NMHC/NAA applaud the Administration's efforts to overhaul the federal regulatory landscape.
To that end, we look forward to working with the Trump Administration and leaders in Congress to develop policies that drive investment, spark development and remove barriers and remove burdens on current operators, supporting the future growth of the apartment industry."
More information about apartments is available at www.weareapartments.org.
Staff Resource
Jim