WASHINGTON, D.C. – (RealEstateRama) — Statement from the National Multifamily Housing Council (NMHC) and National Apartment Association (NAA) following the release of tax reform legislation by the House Ways and Means Committee.
"NMHC/NAA applaud the House Ways and Means Committee release of tax reform legislation. While we are continuing to review the legislative language, the tax reform package, as currently written, looks to encourage economic growth and job creation while protecting the multifamily industry's ability to serve the 39 million Americans who call apartments home and the 12.3 million jobs supported by the multifamily sector and its residents. Critically, the Tax Cuts and Jobs Act would preserve interest deductibility, like-kind exchanges and other provisions important to the apartment industry.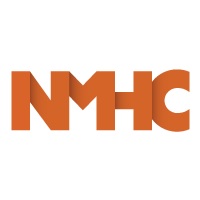 "There is a long process ahead before tax reform becomes law. As the debate continues, we will continue to work with lawmakers to highlight the importance of the multifamily industry and emphasize how tax reform is critical to developing the 4.6 million more apartments that the country will need by 2030. As tax reform legislation is considered in both houses of Congress, it is critical that any final bill should:
Protect flow-through entities;
Retain the deduction for business interest;
Maintain like-kind exchanges;
Ensure depreciation rules avoid harming real estate;
Preserve capital gains treatment of carried interest; and,
Protect the Low-Income Housing Tax Credit (LIHTC)."
More information about apartments and tax reform is available at protectthelease.com.
Staff Resource
Colin