CHICAGO (Sept. 7, 2017) – (RealEstateRama) — The Appraisal Institute, the nations largest professional association of real estate appraisers, on Wednesday joined with nearly three dozen appraiser organizations in asking Congress to call on the Federal Housing Finance Agency to prevent Freddie Mac and Fannie Mae from issuing appraisal waivers.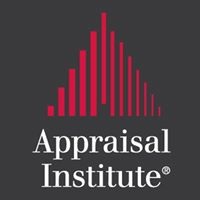 The government-sponsored enterprises recently announced plans to no longer require appraisals for first purchase loans, as well as for mortgage refinancing. The Appraisal Institute is among 35 appraisal groups seeking to prevent FHFA from implementing the appraisal waiver program until the GSEs can demonstrate that the program:
· is consistent with safe and sound operation of Freddie and Fannie;
· does not bring harm to the consumer, especially the affordable housing sector;
· is properly monitored by FHFA and tested with independent appraisals; and
· integrates proper safeguards to prevent fraud.
In a letter to the chairs and ranking members of the Senate Banking, Housing and Urban Affairs Committee and the House Financial Services Committee, the Appraisal Institute wrote: We recognize that the Enterprises have, since 1994, been exempted from appraisal requirements established by Congress on the basis that their requirements exceeded those established by Congress and that they would continue to make responsible decisions. These new programs call this privilege into question.
The Appraisal Institute warned of an arms race between Freddie and Fannie that would result in a race to the bottom in terms of due diligence.
Unlike an earlier policy change by Fannie Mae, which addressed mostly refinances where previous appraisal information is likely available, first purchase transactions by the Enterprises carry higher risk from a property information standpoint, the Appraisal Institute told Congress. It is standard underwriting practice to obtain a complete interior inspection appraisal for first purchase transactions in order to better understand the potential risk associated with a property condition, which is more likely to change between subsequent sales than between refinance transactions.
The Appraisal Institute noted that It has taken many years for the mortgage finance sector to recover from the financial disaster in 2008-09, but progress has been made. The significant progress is due in large part to the employment of fundamental risk-management activities, such as the requirement for the completion of full appraisals to determine the true equity position of individual properties. Reducing appraisal requirements sends the wrong signal to mortgage loan sellers about the importance of fundamental risk-management practices and the need to continue to employ strong underwriting guidelines to avoid the costly mistakes of the recent past.
The Appraisal Institute offered some suggestions to Congress and to the FHFA: At a minimum, the Agency should request the estimates of the number of loan purchase and refinance transactions that would be subject to the new programs and make those estimates public for comment by affected stakeholders and other experts.
Further, as your Committee develops housing finance reform legislation, we ask that any legislation ensures that the Enterprises appraisal requirements enhance their safe and sound operation so long as the Enterprises remain in conservatorship or otherwise present potential risks to taxpayers and homeowners.
Read the full letter here. The Appraisal Institute also wrote to the FHFA on this topic in October 2016 and in May 2017.
In addition to the Appraisal Institute, organizations signing onto the letter to Congress were: American Society of Appraisers; American Society of Farm Managers and Rural Appraisers; Appraisers Coalition of Washington; Arizona Association of Real Estate Appraisers; Association of Texas Appraisers; California Coalition of Appraisal Professionals; Coalition of Appraisers in Nevada; Coalition of Arizona Appraisers; Colorado Association of Real Estate Appraisers; Columbia Society of Real Estate Appraisers; Delaware Association of Appraisers; Foundation Appraisers Coalition of Texas; Illinois Coalition of Appraisal Professionals; Kentucky Association of Real Estate Appraisers; Louisiana Real Estate Appraiser Coalition; Maryland Association of Appraisers; Massachusetts Board of Real Estate Appraisers; Michigan Coalition of Appraisal Professionals; Mississippi Coalition of Appraisers; National Association of Appraisers; National Association of Independent Fee Appraisers; New York Coalition of Appraiser Professionals; North Carolina Real Estate Appraiser Association; Ohio Coalition of Appraisal Professionals; Oklahoma Professional Appraisers Coalition; Real Estate Appraisers Association of California; Real Estate Appraisers of Southern Arizona; Rhode Island Real Estate Appraiser Association; South Carolina Professional Appraisers Coalition; Tennessee Appraiser Coalition; United Appraisers of Utah; Utah Association of Appraisers; Virginia Coalition of Appraiser Professionals; and West Virginia Council of Appraiser Professionals.
Stay connected with the latest news from the Appraisal Institute on Facebook, Twitter, LinkedIn, YouTube and our blog, Opinions of Value.
The Appraisal Institute is a global professional association of real estate appraisers, with nearly 19,000 professionals in almost 60 countries throughout the world. Its mission is to advance professionalism and ethics, global standards, methodologies, and practices through the professional development of property economics worldwide. Organized in 1932, the Appraisal Institute advocates equal opportunity and nondiscrimination in the appraisal profession and conducts its activities in accordance with applicable federal, state and local laws. Individuals of the Appraisal Institute benefit from an array of professional education and advocacy programs, and may hold the prestigious MAI, SRPA, SRA, AI-GRS and AI-RRS designations. Learn more at www.appraisalinstitute.org.
# # #
For more information:
Ken Chitester
O/M 312-335-4290