CHICAGO (March 26, 2018) – (RealEstateRama) — The Appraisal Institute, the nation's largest professional association of real estate appraisers, today announced that registration is open for its 2018 Annual Conference, July 30-Aug. 1, in Nashville, Tennessee.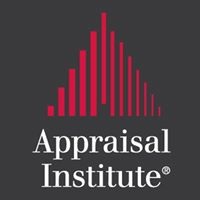 "This year's conference is going to be outstanding," said Appraisal Institute President James L. Murrett, MAI, SRA. "It's a 'must attend' event for valuation professionals of all types from across the country and around the world. There's something for everyone."
The event, whose theme is "Setting the Stage for Success," will feature hundreds of real estate professionals from across the U.S. and around the globe, dozens of knowledgeable presenters, 30 educational sessions (offering state and Appraisal Institute continuing education credit), exhibits of cutting-edge valuation products and services, an awards luncheon, networking with colleagues and opportunities for exploring Nashville.
This year's keynote speaker will be Alison Levine, a best-selling author and mountain climber focused on leading teams in extreme environments. Levine, the team captain of the first American Women's Everest Expedition, asserts that the principles that apply to the world of extreme adventure also apply to demanding business environments. Having skied across the Arctic Circle to the geographic North Pole, her work demonstrates how progress can be made going backward, why egos are a good thing and how complacency can kill you.
The 2018 Appraisal Institute Annual Conference will take place at the brand new JW Marriott, which is offering deeply discounted rates for attendees. Located in downtown Nashville, the JW Marriott is mere steps from Music City's most renowned dining and entertainment venues. Attendees will be able to enjoy Southern food, live music, museums, art, architecture, history and much more.
The Appraisal Institute has hosted the AI Annual Conference in its current form since 2011. It has held the event in Las Vegas; San Diego; Indianapolis; Austin, Texas; Dallas; and Charlotte, North Carolina, annually drawing about 500 attendees, nearly three dozen sponsors and exhibitors, and featuring renowned speakers discussing the most critical issues in real estate valuation. Last year's event, co-hosted with the Appraisal Institute of Canada and known as the International Valuation Conference, took place in Ottawa, Ontario.
Learn more about the Appraisal Institute Annual Conference, and get the latest updates on Twitter via #AIConf18.
Stay connected with the latest news from the Appraisal Institute on Facebook, Twitter, LinkedIn, YouTube and our blog, Opinions of Value.
The Appraisal Institute is a global professional association of real estate appraisers, with more than 18,000 professionals in nearly 50 countries throughout the world. Its mission is to advance professionalism and ethics, global standards, methodologies, and practices through the professional development of property economics worldwide. Organized in 1932, the Appraisal Institute advocates equal opportunity and nondiscrimination in the appraisal profession and conducts its activities in accordance with applicable federal, state and local laws. Individuals of the Appraisal Institute benefit from an array of professional education and advocacy programs, and may hold the prestigious MAI, SRPA, SRA, AI-GRS and AI-RRS designations. Learn more at www.appraisalinstitute.org. 
# # #
For more information:
Brent Roberts
O 312-335-4441; C 847-989-8670