CHICAGO (Sept. 25, 2018) – (RealEstateRama) — Citing significant risks to taxpayers, the Appraisal Institute on Monday urged the U.S. House of Representatives to turn back legislation that would virtually eliminate appraisal requirements for the Small Business Administration's two largest loan programs. Votes on two related bills are expected today in the full House.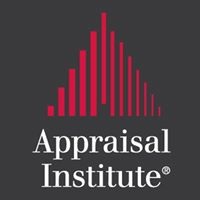 The Appraisal Institute, the nation's largest professional association of real estate appraisers, said the legislation may result in the elimination of nearly all appraisal requirements in one of the highest risk lending programs in the United States, potentially negatively affecting taxpayers.
H.R. 6347, the 7(a) Real Estate Appraisal Harmonization Act, and H.R. 6348, the Small Business Access to Capital and Efficiency Act, would peg the Small Business Administration appraisal threshold level to the threshold level established for commercial real estate by the federal bank regulatory agencies. Earlier this year, those agencies finalized a rule to increase the commercial real estate appraisal threshold level from $250,000 to $500,000.
An appraisal threshold is the amount of a real estate transaction above which an appraisal is required.
However, H.R. 6347 and H.R. 6348 fail to fully align the SBA requirements with those of the federal bank regulatory agencies. In the final rule, the federal bank regulatory agencies imposed a requirement to perform an "evaluation" where appraisals are not required for commercial real estate loans. Evaluations have specific development and reporting requirements smaller in scope than appraisals; however, the SBA does not require evaluations, and neither bill includes corresponding evaluation requirements.
The National Credit Union Administration last week proposed to increase the appraisal threshold level for non-residential loans to $1 million. If finalized, the bank regulatory agencies would face great pressure to establish a corresponding threshold level as the NCUA. Nearly all SBA loans would then be subject to a no-appraisal or evaluation loophole.
"Given the risks involved in SBA lending, we ask you to vote 'No' so that the evaluation and NCUA proposal can be studied further and addressed in clarifying amendments," the Appraisal Institute said in its Sept. 24 letter to Congress.
See the Appraisal Institute's letter to Congress.
Stay connected with the latest news from the Appraisal Institute on Facebook, Twitter, LinkedIn, YouTube and our blog, Opinions of Value.
The Appraisal Institute is a global professional association of real estate appraisers, with more than 18,000 professionals in nearly 50 countries throughout the world. Its mission is to advance professionalism and ethics, global standards, methodologies, and practices through the professional development of property economics worldwide. Organized in 1932, the Appraisal Institute advocates equal opportunity and nondiscrimination in the appraisal profession and conducts its activities in accordance with applicable federal, state and local laws. Individuals of the Appraisal Institute benefit from an array of professional education and advocacy programs, and may hold the prestigious MAI, SRPA, SRA, AI-GRS and AI-RRS designations. Learn more at www.appraisalinstitute.org.
# # #
For more information:
Ken Chitester
312-335-4290