CHICAGO (July 20, 2018) – (RealEstateRama) — The nation's largest professional association of real estate appraisers today announced its opposition to proposed federal legislation that would reduce the requirements for appraisals in major Small Business Administration loan programs.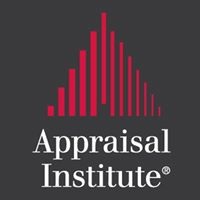 The Appraisal Institute objects to the provisions of H.R. 6347, the 7(a) Real Estate Appraisal Harmonization Act, and H.R. 6348, the Small Business Access to Capital and Efficiency Act, both of which would adjust upward the real estate appraisal thresholds for SBA loan programs. An appraisal threshold is the amount of a real estate transaction above which an appraisal is required.
H.R. 6347 and H.R. 6348 would link the SBA appraisal threshold level to the threshold level established for commercial real estate by the federal bank regulatory agencies. Earlier this year, those agencies doubled the commercial real estate appraisal threshold level to $500,000. The SBA appraisal threshold level, which is set by statute, currently stands at $250,000. If the legislation were enacted, SBA loans for commercial transactions below $500,000 would no longer require an appraisal.
The Appraisal Institute expressed its "strong concerns" in a July 19 letter to Reps. Steve Chabot, R-Ohio, and Nydia Velazquez, D-New York, the chair and ranking member, respectively, of the House Committee on Small Business. The Appraisal Institute specifically noted the risk to taxpayers.
"Current SBA requirements do not include a requirement for the performance of evaluations where an appraisal is not required by the agency," the Appraisal Institute said in its letter. "This is a dangerous omission given (the) wide latitude granted to non-banks and non-profit organizations in ordering appraisals within the SBA program, where collateral valuation policies and procedures are likely not to be as robust as those of federally regulated institutions and where concerns about the independence of the appraisal process may be paramount."
Like a real estate appraisal, an evaluation contains sufficient information and analysis to support the financial institution's decision to engage in the transaction. Evaluations can be prepared by appraisers, but they also may be prepared by others with real estate knowledge and experience.
"(A)n evaluation requirement should also be included," the Appraisal Institute's letter said. "Given the risks involved in SBA lending, we believe this should also include incentives for SBA lenders to utilize appraiser-prepared evaluations by providing regulatory relief to appraisers providing such services. While this would not eliminate our concern about increasing taxpayer risk, it would help to lessen it."
The bills were introduced on July 12 and favorably reported to the House on July 18.
Read the Appraisal Institute's letter.
Read H.R. 6347 (sponsored by Rep. Dwight Evans, R-Pennsylvania) and H.R. 6348 (sponsored by John Curtis, R-Utah).
Learn more about SBA's 7(a) loan program and its 504 loan program.
Stay connected with the latest news from the Appraisal Institute on Facebook, Twitter, LinkedIn, YouTube and our blog, Opinions of Value.
The Appraisal Institute is a global professional association of real estate appraisers, with more than 18,000 professionals in nearly 50 countries throughout the world. Its mission is to advance professionalism and ethics, global standards, methodologies, and practices through the professional development of property economics worldwide. Organized in 1932, the Appraisal Institute advocates equal opportunity and nondiscrimination in the appraisal profession and conducts its activities in accordance with applicable federal, state and local laws. Individuals of the Appraisal Institute benefit from an array of professional education and advocacy programs, and may hold the prestigious MAI, SRPA, SRA, AI-GRS and AI-RRS designations. Learn more at www.appraisalinstitute.org.
# # #
For more information:
Ken Chitester
O/M 312-335-4290