CHICAGO (Nov. 10, 2017) – (RealEstateRama) — The Appraisal Institute, the nation's largest professional association of real estate appraisers, premiered a seven-hour educational seminar on land valuation issues today in Chicago.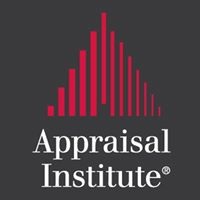 "Solving Land Valuation Puzzles" teaches attendees how to solve a variety of land valuation and feasibility problems using less commonly applied land valuation techniques.
The seminar offers participants interactive case studies and discussion topics covering highest and best use considerations, land residual analysis, contamination, impacts of tax increment financing on feasibility, condemnation, subdivision analysis, unit of comparison selection and alternatives when inadequate land sales exist.
In addition, problem identification, assignment conditions, scope of work decisions and standards of practice are reviewed in each problem and solutions are discussed.
The new seminar also will be offered Jan. 10, 2018, in Casper, Wyoming; Feb. 10 in Orlando, Florida; Feb. 23 in Fort Lauderdale, Florida; March 8, in San Diego; March 23 in Warren, Ohio; April 23 in Louisville, Kentucky; and Dec. 14 in Nashville, Tennessee. Learn more or register here.
?
# # #