CHICAGO (Jan. 10, 2019) – (RealEstateRama) — As residential appraisers face new concerns, the Appraisal Institute continues spending significant time and resources on the issues and challenges impacting valuation professionals, according to an article in Valuation magazine's fourth quarter 2018 issue.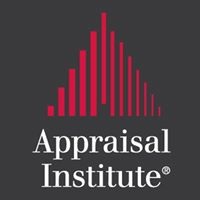 Valuation magazine is a quarterly publication of the Appraisal Institute, the nation's largest professional association of real estate appraisers.
The magazine's cover story, "Bigger Challenges, Bigger Opportunities" shares some of the key issues that the valuation profession has endured, and what appraisers can expect from the Appraisal Institute in 2019. This article discusses what valuation professionals need to know about how AI's 2019 elected officers plan to handle challenges like appraisal waivers, overregulation and slower residential markets.
Read "Bigger Challenges, Bigger Opportunities" in Valuation magazine's fourth quarter 2018 issue.
Also in this issue:
"Gathering Storm" addresses how the Appraisal Institute continues to advocate on appraisers' behalf with challenges that federal agencies and others have created for the valuation profession. These include higher appraisal threshold levels, requests to waive appraisal requirements and the removal of appraisers from real estate transactions.
"Form with Function" explains the pros and cons of individuals starting their own appraisal firm with the right business entities to reduce the amount of liability and tax costs. The article also discusses partnerships, limited liability and corporations.
Stay connected with the latest news from the Appraisal Institute on Facebook, Twitter, LinkedIn, YouTube and our blog, Opinions of Value.
The Appraisal Institute is a global professional association of real estate appraisers, with more than 18,000 professionals in nearly 50 countries throughout the world. Its mission is to advance professionalism and ethics, global standards, methodologies, and practices through the professional development of property economics worldwide. Organized in 1932, the Appraisal Institute advocates equal opportunity and nondiscrimination in the appraisal profession and conducts its activities in accordance with applicable federal, state and local laws. Individuals of the Appraisal Institute benefit from an array of professional education and advocacy programs, and may hold the prestigious MAI, SRPA, SRA, AI-GRS and AI-RRS designations. Learn more at www.appraisalinstitute.org.
# # #
For more information:
Brent Roberts
O 312-335-4441; C 847-989-8670