"Virtual bingo' allows CHA seniors to resume their weekly Bingo game even while they practice social distancing
WASHINGTON, D.C. – RealEstateRama – Seniors at Altgeld Gardens aren't letting COVID-19 and the Stay at Home order keep them from their weekly bingo games, thanks to the creative thinking of Chicago Housing Authority (CHA) service provider, Metropolitan Family Services.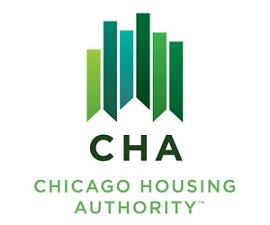 Last month, in response to CDPH guidelines to protect residents from the further spread of COVID-19, CHA closed fitness centers and community rooms preventing residents from engaging in their weekly bingo games. However, with digital platforms and social media allowing people to connect virtually, Carrie Pullie, program director with Metropolitan Family Services, thought these platforms would work to connect residents for virtual bingo. A quick count of past bingo players with Smart phones found nine out of 21 players. So she delivered them playing boards and log-in instructions for Zoom.
Word spread quickly at Altgeld Gardens. And now regular bingo has resumed every Wednesday at the far South Side development – just another way CHA's service providers support residents. The next virtual game will be from 1-3 p.m. Wednesday.
"They were so excited," Pullie said. "One was so proud of herself. She said she could not wait to tell her daughter she did it by herself. Another senior told the group, 'I am so happy to see you guys.' It was so cute."
Altgeld Garden resident and bingo player Billie Spencer is thrilled with the new format. She said she initially thought two-hour bingo games would be too long. But it was so enjoyable that it went quickly – almost too quickly. And now she can't wait to play again.
"Metropolitan Family Services having this Zoom thing, you get to see your friends without their masks on and get to listen and laugh and talk. It's been enjoyable," she said.
Pullie said it is a work-in-progress, but she wants to continue with the new virtual format indefinitely. CHA is looking into ways to replicate bingo and other virtual gatherings at other senior properties in its portfolio.
"It is a way to engage seniors that are homebound during the Stay at Home order," Pullie said. "I might be more excited than the seniors."
###
Press contacts:
Office of Communications – Chicago Housing Authority
Molly Sullivan: (312) 786-3344;
Matthew Aguilar: (312) 523-7067;