Two-Level 96% Leased University Village in Riverside Sells for $43,890,000, 6.2% Cap Rate
RIVERSIDE, CALIF. – (RealEstateRama) — CBRE Executive Vice President Philip D. Voorhees announced today that he and the National Retail Investment Group – West (NRIG-West) team completed the sale of University Village, a 180,681-square-foot non-core, multi-level, theater-anchored entertainment center in Riverside, Calif. The sale price was $43,890,000, representing a 6.20% cap rate.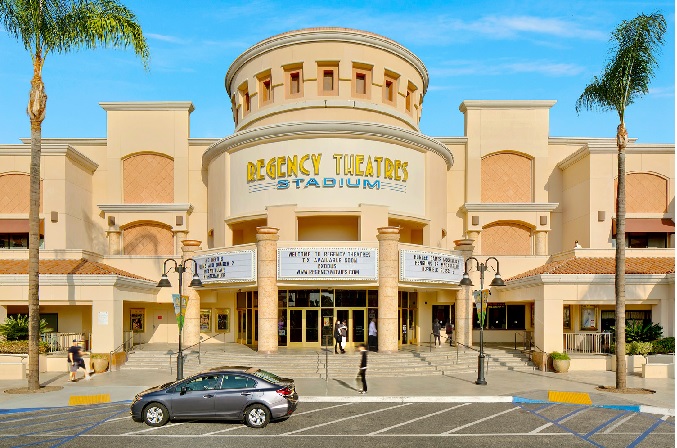 CBRE's retail investment experts Voorhees, Jimmy Slusher, Todd Goodman, Megan Wood, Matt Burson, Brad Rable, and Kirk Brummer, represented the seller, a Los Angeles-based partnership. The buyer, a Chinese-based private investor, which was represented by a cooperating broker, purchased this property as an addition to its portfolio.
Situated on 11.95 acres and 1,000 linear feet along I-215, University Village is located in the heart of Riverside, at the gateway to the California State University at Riverside, which serves as the primary commercial downtown area for the college community.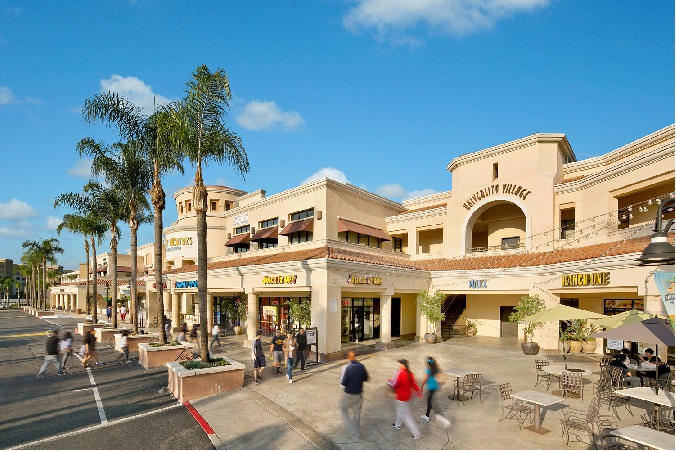 "This transaction was an excellent result for both seller and buyer," said Voorhees. "The 897-stall, 6-level parking structure was included in this sale, providing the new ownership with tremendous flexibility in executing future leasing and repositioning strategies at University Village."
According to Voorhees, the CBRE team's marketing system distributed more than 627 offering memoranda to investors and brokers, and through the team's "managed bid" offer process, generated more than a dozen offers to purchase the property.
"The University of California Riverside (UCR) is the ultimate anchor for University Village. In fact, the new purchaser graduated from UCR and possesses a thorough understanding of the asset. We expect great future results at University Village, and the seller group is pleased with pricing that exceeded expectations and is a high water mark for a two-level project of this size and quality in the Inland Empire," said Voorhees.
In 2015, the NRIG-West team was CBRE's #1 retail investment sales team nationally with a total transaction volume exceeding $940 million in 63 transactions, encompassing 88 properties, totaling more than 16.8 million square feet in size. In total, the NRIG-West team has listed and sold more than $9.3 billion in retail transactions. Select NRIG-West team listings include Brea Center in Brea, Calif., listed for sale for $20,750,000; Mountain Green Shopping Center in Upland, Calif., listed for sale for $35,248,000, and Victoria Gateway Center in Rancho Cucamonga, Calif., offered for sale for $40,750,000. More information available at www.cbre.com/nrigwest.
NRIG-West team focuses exclusively on retail investment properties in the western states (including CA, OR, WA, ID, NV, MT, WY, UT, AZ, NM and HI). The team's ability to collaborate across CBRE's multi-discipline platform enhances the team's role as strategic advisors to Western U.S. clients in the disposition and acquisition of retail properties, and ensures the delivery of superior results in today's investment market. Long recognized as industry-leading investment experts, the NRIG-West team continues to specialize in portfolio, anchored centers, strip centers, single-tenant assets, specialty retail projects, REO and Receivership assets and parcelized disposition strategy opportunities. Based in Orange County, Calif., the team consists of specialists with institutional and private client relationships, and leverages institutional quality knowledge and service across unparalleled access to private capital investors and the brokers who represent them, domestically and around the world. View listings: listings.nrigwest.com

About CBRE Group, Inc.
CBRE Group, Inc. (NYSE:CBG), a Fortune 500 and S&P 500 company headquartered in Los Angeles, is the world's largest commercial real estate services and investment firm (in terms of 2013 revenue). The Company has approximately 44,000 employees (excluding affiliates), and serves real estate owners, investors and occupiers through approximately 350 offices (excluding affiliates) worldwide. CBRE offers strategic advice and execution for property sales and leasing; corporate services; property, facilities and project management; mortgage banking; appraisal and valuation; development services; investment management; and research and consulting. Please visit our website at www.cbre.com.