WHITTIER, Calif. – (RealEstateRama) — CBRE Executive Vice President Philip D. Voorhees announced today that he and the National Retail Partners-West (NRP-West), on behalf of Oppidan, Inc., the property owner and developer, completed the sale of the newly-constructed Friendly Hills Marketplace in Whittier, California, a power center, 100% leased to national and regional credit tenants including Orchard Supply Hardware (NYSE: LOW), HomeGoods (NYSE: TJX), ULTA Beauty, and Skechers.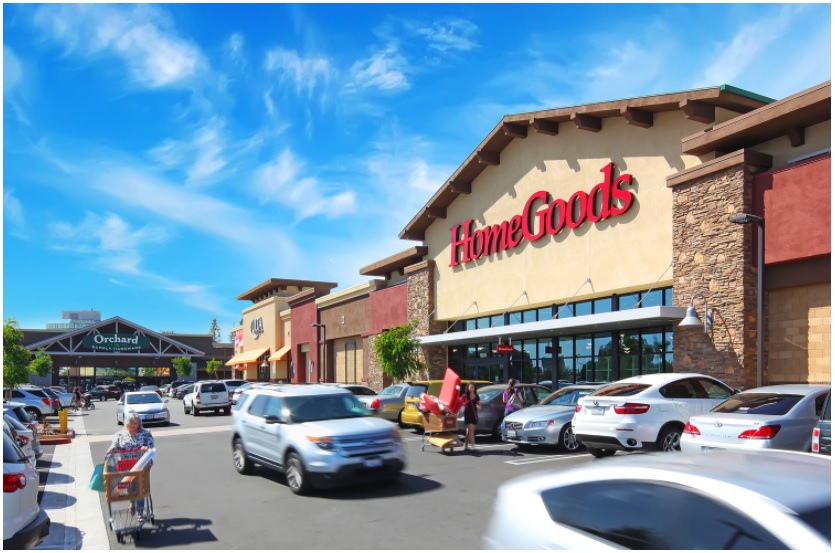 CBRE retail experts Voorhees, Kirk Brummer, James Tyrrell, Megan Wood, Preston Fetrow and Jim Leary represented the seller, Minneapolis-based Oppidan. The buyer, represented by a cooperating broker, was Golden Capital Whittier, LLC, a Vietnamese-based private investor who purchased the property as an addition to its portfolio.
"Through our broad, systematic marketing approach, CBRE successfully activated the investment community globally, including cooperating brokers with unique relationships to family-owned corporations and high net-worth foreign investors. We otherwise would not have discovered this investor through traditional listing services," said Voorhees.
In addition to handling the investment sale, Bruce Francis in CBRE's Phoenix office and Shaun Moothart in CBRE's Newport Beach, both with CBRE's Debt & Structured Finance team, arranged the buyer's financing.
"While big-box retail is presently out of favor for most lenders, our CBRE debt team marketed the buyer's finance request to over 40 lenders, ensuring no stone was left unturned. This approach attracted multiple lenders, creating a competitive bid situation, ultimately resulting in aggressive pricing from a life insurance company with a rate in the high three-percent range, fixed for 15 years," said Moothart.
Built in 2017, Friendly Hills Marketplace is a wholly-owned, 89,826-square-foot shopping center on 7.7 acres of land and situated at 15311 Whittier Blvd. in Los Angeles County.
"Friendly Hills Marketplace provides the residents of Whittier and surrounding communities new and varied shopping opportunity and a shopping experience in a uniquely designed and engaged customer environment," said Paul Tucci, Vice President of Development for Oppidan.
"Friendly Hills Marketplace proves that well located, high-quality power centers with top tier 'big box' tenants remain a highly sought-after product type," said Tyrrell.
According to Voorhees, CBRE's marketing efforts produced more than 509 confidentiality agreement/offering memoranda distributed and through the teams' "managed bid" offer process, generated more than six offers to purchase the property.
With this closing, CBRE's NRP-West team topped $10 billion in successfully closed retail investment sale transactions. Select NRIG-West team California listings include Santa Fe Springs Marketplace in Whittier, listed for sale for $28,440,000; Landmark Plaza in Huntington Beach, listed for sale for $20,531,000; and The Nut Tree, in Vacaville, a 371,524-square-foot shopping center offered for sale for an undisclosed amount. More information available at www.cbre.com/nrpwest.
The NRP-West team focuses exclusively on retail investment properties in the western states, including CA, OR, WA, NV, AZ, NM and HI, representing the most accomplished retail investors in the US. The team's ability to collaborate across CBRE's multi-discipline platform enhances its role as strategic advisors to western U.S. clients in the disposition and acquisition of retail properties, and ensures the delivery of superior results in today's investment market. Long recognized as industry-leading investment experts, the NRP-West team continues to specialize in portfolio sales, anchored centers, strip centers, single-tenant assets, specialty retail projects, REO and Receivership assets and parcelized disposition strategy opportunities. Based in Orange County, Calif., the team consists of specialists with institutional and private client relationships, and leverages institutional quality knowledge and service across unparalleled access to private capital investors and the brokers who represent them, domestically and around the world. View listings: listings.nrpwest.com

About CBRE Group, Inc.
CBRE Group, Inc. (NYSE:CBG), a Fortune 500 and S&P 500 company headquartered in Los Angeles, is the world's largest commercial real estate services and investment firm (based on 2016 revenue). The company has more than 75,000 employees (excluding affiliates), and serves real estate investors and occupiers through approximately 450 offices (excluding affiliates) worldwide. CBRE offers a broad range of integrated services, including facilities, transaction and project management; property management; investment management; appraisal and valuation; property leasing; strategic consulting; property sales; mortgage services and development services. Please visit our website at www.cbre.com.
About Oppidan
Since 1991, Oppidan Investment Company has been providing development, construction and project management, asset management, and brokerage services to the retail, industrial, commercial, residential, senior housing and mixed-use markets. The firm has successfully developed more than 450 projects spanning a total of 15.8 million-square feet in 35 states and Canada with a total value of more than $3.0 billion. Oppidan's client list includes Duluth Trading Company, Ebenezer, Northern Tool, Camping World, Cub, Sprouts, GE Oil & Gas, Goodwill, Orchard Supply Hardware, and more. To learn more about Oppidan, visit www.oppidan.com.
# # #