VISTA, Calif. — (RealEstateRama) — CBRE Vice Chairman Philip D. Voorhees announced today that the National Retail Partners-West (NRP-West) completed the sale of Vista Village in North County San Diego, Calif., a dominant 195,009-square-foot entertainment-focused neighborhood shopping center with key tenants including Frazier Farms, Cinepolis, Wave Waterpark (not a part of the sale), Pets Plus, Crunch Fitness, and others. The sale price could not be disclosed.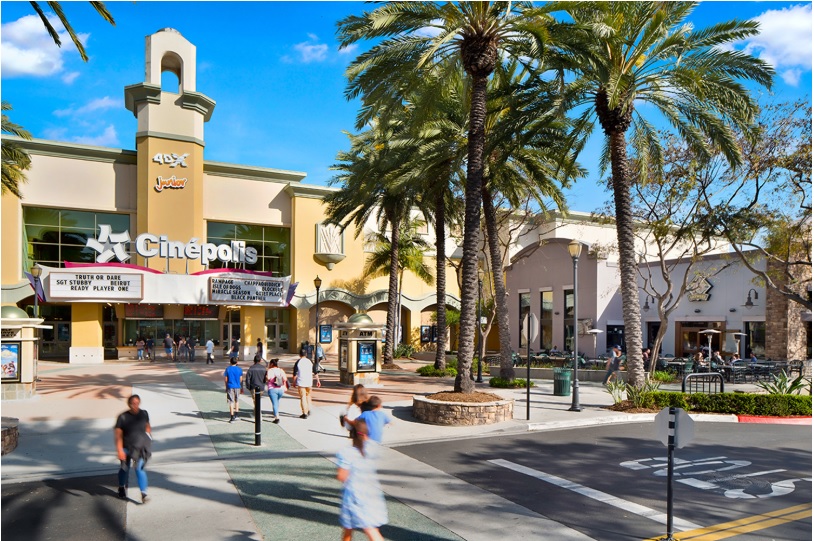 CBRE retail experts Jimmy Slusher, Eric Shain, Voorhees and CBRE San Diego-based Reg Kobzi and his retail team represented the seller, SITE Centers (formerly DDR), an Ohio-based real estate investment company. The buyer, also represented by the NRP-West team, is CFT Vista, LLC, a real estate investment firm based in Las Vegas, Nev.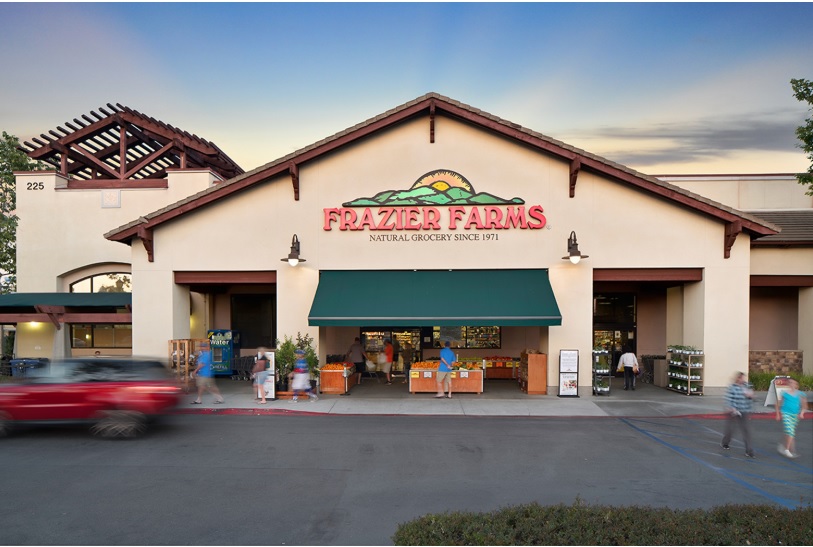 "Seasoned investors covet high-performing, grocery-anchored centers in Southern California coastal markets," said Voorhees. "The combination of Frazier Farms and Cinepolis provides two ideal anchors for this project. CBRE expects Vista Village will produce marvelous returns for the buyer now and into the future."
Built in 2003 with a contemporary slant on traditional retail architecture, the property benefits from frontage along Vista Village Drive, one of the trade area's main arterials along with immediate access to Highway 78. With proximity to new multi-family developments located inside Vista Village (41 units at The Vista Creekside apartment homes) and adjacent along Main Street (126 units), Vista Village offers growth and high demand from locals.
"In addition to growing residential density around the asset, Vista Village offered a blend of traditional and experience-based tenancy alongside a high performing natural grocer, all in strong demand from investors," said Slusher. "The non-traditional site plan was complemented by a city-owned water park and served by a heavily trafficked light rail, making Vista Village a staple of the surrounding community."
According to Shain, CBRE's marketing efforts produced more than 314 confidentiality agreement/offering memoranda distributed and through the team's "managed bid" offer process, generated multiple offers to purchase the property.
"CFT's ability to move quickly and with confidence made the difference in this competitive bidding process," noted Slusher.
With this closing, CBRE's NRP-West team topped $11.3 billion in successfully closed retail investment sale transactions. Select NRP-West team California listings include: Monrovia Landing in Monrovia, Calif., listed for sale for $32,353,000; Plaza Rancho del Oro in Oceanside, Calif., listed for sale for $30,777,000; Plaza at the Border in San Ysidro, Calif., listed for sale for $28,712,000; and Five Points Center in Huntington Beach, Calif., listed for sale for $27,053,000. More information is available at www.nrpwestlistings.com.
The NRP-West team focuses exclusively on retail investment properties in the western states, including California, Oregon, Washington, Nevada, Arizona and Hawaii, representing the most accomplished retail investors in the US. The team's ability to collaborate across CBRE's multi-discipline platform enhances its role as strategic advisors to western U.S. clients in the disposition and acquisition of retail properties and ensures the delivery of superior results in today's investment market. Long recognized as industry-leading investment experts, the NRP-West team continues to specialize in portfolio sales, anchored centers, strip centers, single-tenant assets, specialty retail projects, REO and Receivership assets and parcelized disposition strategy opportunities. Based in Orange County, California, the team consists of specialists with institutional and private client relationships and leverages institutional quality knowledge and service across unparalleled access to private capital investors and the brokers who represent them, domestically and around the world. View listings: nrpwestlistings.com.
About CBRE Group, Inc.
CBRE Group, Inc. (NYSE:CBRE), a Fortune 500 and S&P 500 company headquartered in Los Angeles, is the world's largest commercial real estate services and investment firm (based on 2018 revenue). The company has more than 90,000 employees (excluding affiliates) and serves real estate investors and occupiers through more than 480 offices (excluding affiliates) worldwide. CBRE offers a broad range of integrated services, including facilities, transaction and project management; property management; investment management; appraisal and valuation; property leasing; strategic consulting; property sales; mortgage services and development services. Please visit our website at www.cbre.com.
About SITE Centers
SITE Centers is an owner and manager of open-air shopping centers that provide a highly-compelling shopping experience and merchandise mix for retail partners and consumers. The Company is a self-administered and self-managed REIT operating as a fully integrated real estate company, and is publicly traded on the New York Stock Exchange under the ticker symbol SITC. Additional information about the Company is available at www.sitecenters.com.
# # #