SAN MARCOS, Calif. – (RealEstateRama) – CBRE Vice Chairman Philip D. Voorhees announced this week that the National Retail Partners-West (NRP-West) completed the sale of San Marcos Village in San Marcos, Calif., a grocery/discount-anchored neighborhood center with key access and visibility to the 78 freeway. At the time of sale, the property was 92% leased to a collection of internet-resistant tenants including: Grocery Outlet, 99 Cents Only Store and AutoZone to name a few. The sale price was $19.25 million.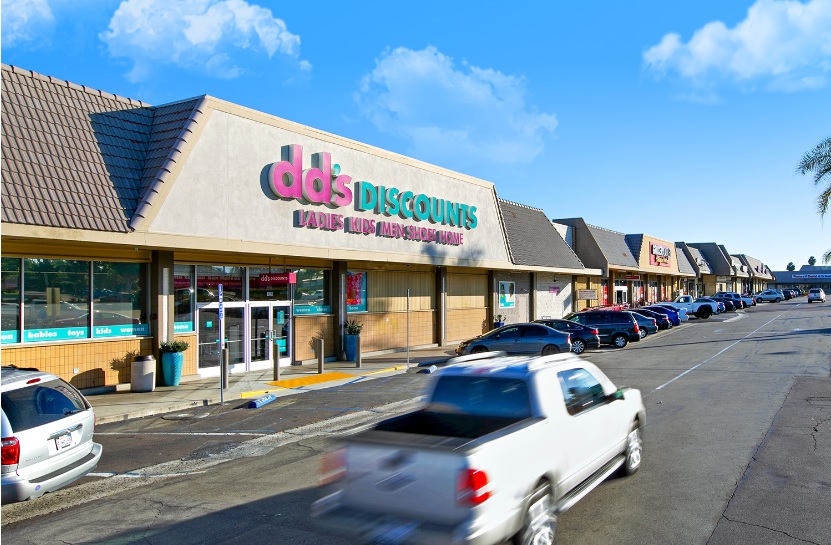 CBRE retail experts Philip Voorhees, Reg Kobzi, Preston Fetrow and Eric Shain represented both parties in this transaction. The seller, a joint-venture partnership based out of San Diego, and the buyer, SENTRE, Inc., a local San Diego company with offices in downtown San Diego and Orange County, Calif. SENTRE purchased the asset as an addition to its portfolio and worked with Scott Peterson, Bill Chiles, Brian Cruz and Morgon Fraser of CBRE's San Diego Debt & Structured Finance team to arrange an $11.64 million, seven-year fixed-rate loan through a regional bank.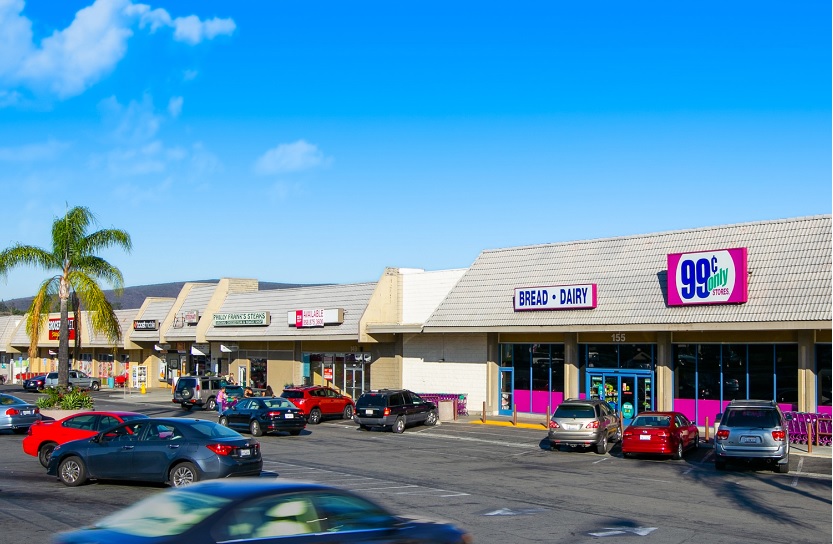 "It became clear early in the sales process that San Marcos Village was going to be an excellent investment opportunity for SENTRE. Having worked with this San Diego-based investment group multiple times in the past 24 months, we knew that they would understand and appreciate the long-term opportunity that existed in this offering. This was clearly a 'win-win' for both the buyer and seller," Fetrow said.
San Marcos Village features a traditional, linear site plan with ample parking. Conveniently located along a primary commuter route with access to the 78 freeway via Rancho Santa Fe Road at 109-195 Rancho Santa Fe Road, the asset benefits from residential and commercial daytime population and traffic. The seller acquired the property back in 1974 and started the revamping of the center to high-credit and brand-name discount tenants in 2008 when 99 Cent Only Store moved into the former Safeway/Miller's Outpost space.
"The acquisition of San Marcos Village provided a tremendous opportunity for an investor to purchase a stabilized shopping center with exceptional cash flow growth," said Voorhees. "The property's ideal location directly adjacent to State Route 78 with over 1,000 feet of linear frontage along Santa Fe Road, the trade area's primary arterial, combined with significantly below market in-place rents provides the new ownership with the flexibility to execute various future reposition strategies and add significant value over time."
According to Fetrow, Voorhees, Kobzi and Shain, CBRE's marketing efforts produced more than 367 confidentiality agreements/offering memoranda distributed and, through the team's "managed bid" offer process, generated seven qualified offers and competitive bidding to purchase San Marcos Village. With this closing, CBRE's NRP-West team has completed a total of 90 retail investment sales over the last 12 months and approximately $1.2 billion in successfully closed retail transactions.
The NRP-West team focuses exclusively on retail investment properties in the western states, including California, Oregon, Washington, Nevada, Arizona and Hawaii, representing the most accomplished retail investors in the U.S. The team's ability to collaborate across CBRE's multi-discipline platform enhances its role as strategic advisors to western U.S. clients in the disposition and acquisition of retail properties and ensures the delivery of superior results in today's investment market. Long recognized as industry-leading investment experts, the NRP-West team continues to specialize in portfolio sales, anchored centers, strip centers, single-tenant assets, specialty retail projects, REO and Receivership assets and parcelized disposition strategy opportunities. Based in Orange County, California, the team consists of specialists with institutional and private client relationships and leverages institutional quality knowledge and service across unparalleled access to private capital investors and the brokers who represent them, domestically and around the world. View listings: www.nrpwestlistings.com.
About CBRE Group, Inc.
CBRE Group, Inc. (NYSE:CBRE), a Fortune 500 and S&P 500 company headquartered in Los Angeles, is the world's largest commercial real estate services and investment firm (based on 2018 revenue of +$21 billion). The company has a market capitalization exceeding $18 billion, and more than 90,000 employees (excluding affiliates) and serves real estate investors and occupiers through more than 480 offices (excluding affiliates) worldwide. CBRE offers a broad range of integrated services, including facilities, transaction and project management; property management; investment management; appraisal and valuation; property leasing; strategic consulting; property sales; mortgage services and development services. Please visit our website at www.cbre.com.
# # #