ANAHEIM, Calif. – RealEstateRama – CBRE Vice Chairman Philip D. Voorhees announced today that the National Retail Partners-West (NRP-West) completed the sale of Anaheim GardenWalk in Orange County, Calif., a destination mixed-use entertainment center within walking distance of Anaheim's Disneyland Resort and the Anaheim Convention Center. The three-story, open-air project offers approximately 430,000 square feet of leasable space to top credit tenants including newly relocated House of Blues Anaheim, Bowlmor Bowling Center, AMC Theatres, 24 Hour Fitness, Cheesecake Factory, P.F. Chang's, and California Pizza Kitchen, among others. The purchase price was $80 million.
CBRE retail experts Jimmy Slusher, Kirk Brummer, Sean Heitzler and Voorhees represented the seller, a partnership between New York City-based real estate operator and manager Arcturus, and two private equity investors. The buyer, Whittier, Calif.-based STC Management, purchased the property on behalf of a partnership between local and Taiwanese investors.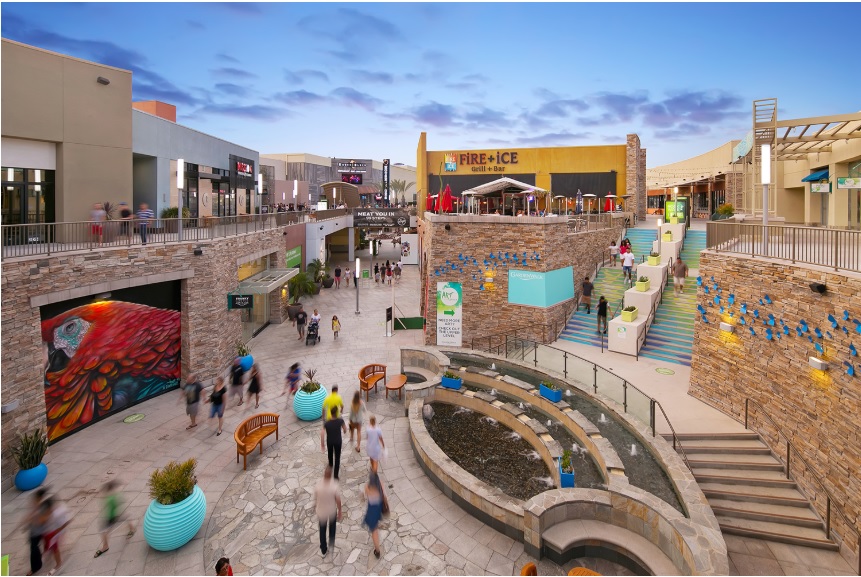 "The potential to add tremendous value remains at GardenWalk," said Voorhees. "STC Management possesses the tenant relationships and management expertise to rapidly transform this heavy value-add acquisition."
The project was designed by Callison Architects, in conjunction with Lyons Warren Engineers + Architects back in 2007, to be the "adult dining and entertainment alternative" to all that Disneyland offers families. In addition to the retail component, JW Marriott (not a part of the sale) is currently under construction with 466 units behind the Cheesecake Factory, abutting GardenWalk and offering direct pedestrian access into the property. GardenWalk is also designed to accommodate 399 timeshare units on top of its massive 2,900-stall parking garage and another 400-unit four-diamond hotel (NAP) planned to be built at the northwest corner of Katella Avenue and Clementine Street, which will potentially offer an estimated 1,265 hotel rooms for guests visiting Anaheim's famed Disneyland Resort.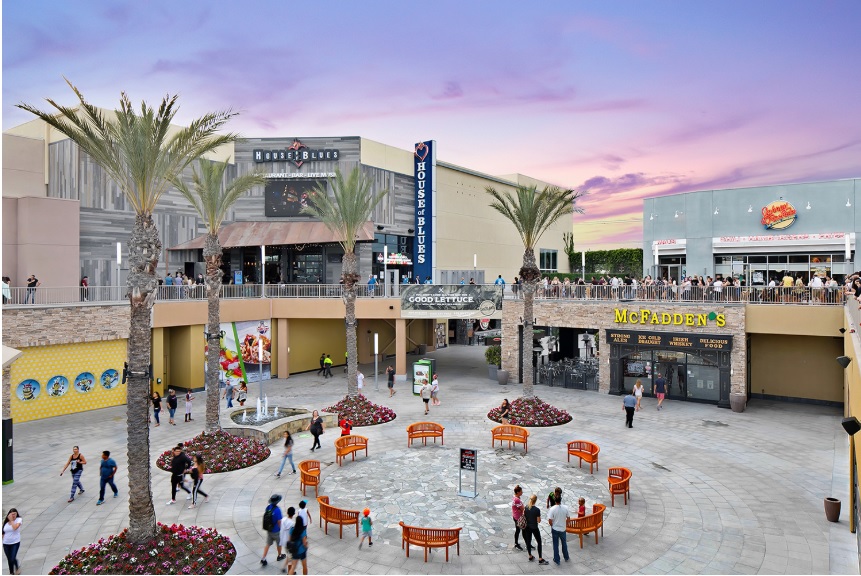 "Landmark properties such as GardenWalk only exist around iconic, historical locations like Disneyland; it's a rare opportunity to own them at a discount to the construction cost," said Slusher. "Construction of the adjacent hotel projects and new tenancy such as the House of Blues at the property amplifies Disney's draw for convention attendees, tourists and local resident patrons alike. We look forward to seeing the property's continued evolution as we frequent it personally."
According to Slusher, CBRE's marketing efforts produced a large interest in the confidentiality agreement/offering memoranda distributed and through the team's "managed bid" offer process, generated multiple offers to purchase the property.
With this closing, CBRE's NRP-West team topped $11.2 billion in successfully closed retail investment sale transactions. More information is available at www.cbre.com/nrpwest.
The NRP-West team focuses exclusively on retail investment properties in the western states, including California, Oregon, Washington, Nevada, Arizona and Hawaii, representing the most accomplished retail investors in the U.S. The team's ability to collaborate across CBRE's multi-discipline platform enhances its role as strategic advisors to western U.S. clients in the disposition and acquisition of retail properties and ensures the delivery of superior results in today's investment market. Long recognized as industry-leading investment experts, the NRP-West team continues to specialize in portfolio sales, anchored centers, strip centers, single-tenant assets, specialty retail projects, REO and Receivership assets and parcelized disposition strategy opportunities. Based in Orange County, Calif., the team consists of specialists with institutional and private client relationships and leverages institutional quality knowledge and service across unparalleled access to private capital investors and the brokers who represent them, domestically and around the world. View listings: nrpwestlistings.com.
About CBRE Group, Inc.
CBRE Group, Inc. (NYSE:CBG), a Fortune 500 and S&P 500 company headquartered in Los Angeles, is the world's largest commercial real estate services and investment firm (based on 2017 revenue). The company has more than 80,000 employees (excluding affiliates) and serves real estate investors and occupiers through approximately 450 offices (excluding affiliates) worldwide. CBRE offers a broad range of integrated services, including facilities, transaction and project management; property management; investment management; appraisal and valuation; property leasing; strategic consulting; property sales; mortgage services and development services. Please visit our website at www.cbre.com.
# # #