CHICAGO (April 26, 2018) – (RealEstateRama) — Co-working spaces are significantly impacting the U.S. office real estate market, but it's unclear if the explosive growth they've experienced since the Great Recession signals a market disruption or a passing trend, according to an article in Valuation magazine's first quarter 2018 issue.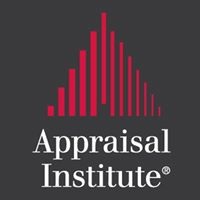 Valuation magazine is a quarterly publication of the Appraisal Institute, the nation's largest professional association of real estate appraisers.
The magazine's cover story, "Working Together," discusses how the rise of the so-called gig economy is making shared office spaces appealing to entrepreneurs, startups and remote workers, while at the same time influencing the ways commercial landlords and tenants evaluate properties in this sector.
Read "Working Together" in Valuation magazine's first quarter 2018 issue.
Also in this issue:
"Rules for Reporting" addresses how a rule change instituted by the Financial Accounting Standards Board is altering the way appraisers and tenants consider leases. When the FASB standard takes effect Jan. 1, 2019, companies will be required to include leases on their balance sheets instead of as notes in the back of financial reports, which could create opportunities for appraisers to help companies value their lease-related liabilities.
"The Best Offer?" is a case study about what happened when nine parcels of farmland received auction bids well short of their appraised value. The lawyer representing the bank describes his observations of the auction and explores why the outcome varied so significantly from what the seller and the lender had expected based on their recent valuations.
Stay connected with the latest news from the Appraisal Institute on Facebook, Twitter, LinkedIn, YouTube and our blog, Opinions of Value.
The Appraisal Institute is a global professional association of real estate appraisers, with more than 18,000 professionals in nearly 50 countries throughout the world. Its mission is to advance professionalism and ethics, global standards, methodologies, and practices through the professional development of property economics worldwide. Organized in 1932, the Appraisal Institute advocates equal opportunity and nondiscrimination in the appraisal profession and conducts its activities in accordance with applicable federal, state and local laws. Individuals of the Appraisal Institute benefit from an array of professional education and advocacy programs, and may hold the prestigious MAI, SRPA, SRA, AI-GRS and AI-RRS designations. Learn more at www.appraisalinstitute.org. 
# # #
For more information:
Brent Roberts
O 312-335-4441; C 847-989-8670