NEW HANOVER COUNTY, NC – (RealEstateRama) — New Hanover County and the City of Wilmington's Ad Hoc Committee on Improving Workforce/Affordable Housing has updated its meeting schedule for the beginning of the year.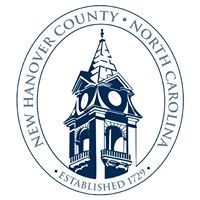 All meetings will take place at New Hanover County's Executive Development Center, located at 1241 Military Cutoff Road in Wilmington, from 11 a.m.-1 p.m. The meeting dates are as follows:
January 17, 2017
January 31, 2017 (Note: this meeting will be held at the New Hanover County Government Center, located at 230 Government Center Drive, Wilmington, NC 28403 in Conference Room 601)
February 14, 2017
February 28, 2017
The 14-member Ad Hoc Committee on Improving Workforce/Affordable Housing was established by county and city officials to conduct a comprehensive examination of workforce/affordable housing efforts, along with the demand for and supply of such housing, and recommended "best practices" that would be most appropriate to improve and increase the stock of available workforce housing in this region.
This committee is expected to recommend specific immediate, short and long-term strategies, along with the identification of key stakeholders whose involvement will be critical to achieving success.
For questions about this committee, please contact the county's staff liaison, Jennifer Rigby, at 910-798-7237 or the city's staff liaison, Suzanne Rogers, at 910-341-5809.
###
Release Contact:
Jennifer Rigby
NHC Strategy and Policy Coordinator
910-798-7237