LAKE WYLIE, S.C. – (RealEstateRama) — Crescent Communities is excited to partner with two homebuilders, Fielding Homes and Lennar, for its Paddlers Cove residential community at Lake Wylie.
Fielding Homes will be the featured homebuilder at Paddlers Cove, which will total approximately 550 homes when fully built out, while Lennar will be the featured builder at the adjacent Summerhouse at Paddlers Cove neighborhood, which will total approximately 170 homes.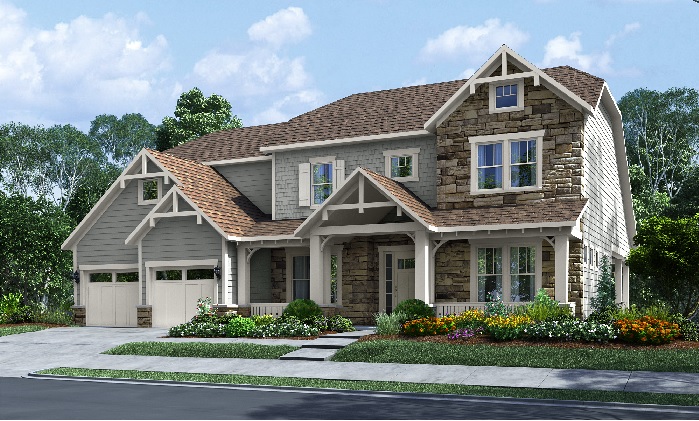 Fielding Homes, a homebuilding company launched by Crescent in early 2016, will begin selling homes at Paddlers Cove in October. Located in a section of the community called The Reserve, the homes will range in size from 2,700 to 3,700 square feet, with prices starting in the low $300,000s. Early next year, Fielding Homes will offer homes for sale in The Enclave starting in the mid $200,000s and ranging in size from 2,120 to 3,165 square feet.
Lennar, one of the leading homebuilders in the U.S., is actively selling homes at Summerhouse at Paddlers Cove and expects to start construction in late August. At Summerhouse Meadows, Lennar is offering homes that range in size from 1,436 to 2,762 square feet and priced from the low $200,000s to the low $300,000s. At Summerhouse Summit, the company is offering homes ranging in size from 2,041 to 3,619 square feet and priced from the high $200,000s to the mid $300,000s.
"We are excited to partner with Lennar and Fielding Homes to bring our vision for this community to life, and we look forward to welcoming our first residents to Paddlers Cove and Summerhouse in the near future," said James Martin, a vice president with Crescent Communities.
With beautiful homes and natural amenities located near Lake Wylie, Paddlers Cove offers a thoughtfully planned community for today's families. In addition to lake activities such as boating, canoeing and kayaking, Paddlers Cove will feature a well-appointed amenity center with a pool and playground, and the neighborhood is conveniently located next door to Crowders Creek Elementary School and within walking distance of the new Clover Aquatic Center.
About Crescent Communities:
Crescent Communities, LLC is a leading real estate investment and operating firm creating long-term value by developing thoughtful, sustainable communities that improve people's lives. Founded in 1963, Crescent's original mandate as a land management company continues to inform its commitment to the wise stewardship of natural resources. The company finances, plans and develops residential, multifamily, mixed-used and commercial properties and land assets, valued in total at $1.2 billion. Crescent is recognized for its innovative approach to development, robust capital deployment, seasoned leadership team, and proven model of sustainability. For more information about Crescent Communities visit www.crescentcommunities.com.
# # #
About Skyline, A Wilbert PR Company
Skyline, A Wilbert PR Company, LLC is a public relations and communications firm specializing in business to business communications and general media relations. Skyline has significant clients in Charlotte, Nashville, Atlanta, Charleston/Columbia, South Carolina, and Grand Cayman. Skyline has deep expertise in all areas of traditional media relations, social media, and content creation and has previous experience delivering impactful PR programs for professional services firms. Founded by a former real estate journalist, Skyline has unparalleled national and local media relationships.
Contacts:
Tony Wilbert


404-609-4095