ATLANTA (September 13, 2016) – (RealEstateRama) — WPM Commercial, an Atlanta-based investor and developer, said today it is marketing for sale a 220-acre tract entitled for up to 3,500,000 square feet of distribution and manufacturing space in Adairsville, Georgia.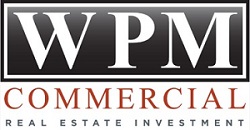 WPM plans to sell large land parcels to developers and/or end-users. "The site is already attracting significant interest from Fortune 1000 companies," said Price Muir, President of WPM Commercial.
"This is one of the best sites for large scale industrial development in the Southeast," said Muir. "There is a rapidly dwindling supply of large industrial land sites along the I-75 corridor between Atlanta and Chattanooga, and demand is increasing. We expect this site to draw even more interest from companies seeking new manufacturing and distribution sites, looking to build new or relocate existing facilities into Georgia."
Rooker Co., a strategic investment partner, is available to serve as a development partner for interested buyers and users.
The site alongside I-75 at U.S. 41 in Bartow County is well positioned for companies seeking distribution warehouse and light industrial space that caters to states across the Southeast. The business park already is home to large corporations such as Yanmar, Daikai, Sakai and Godfrey Hirst Carpets.
"We are excited to bring this property to market because of its incredible potential. The tract is an unparalleled large, flat parcel of land. What separates our site from the competition is that we have the ability to accommodate multiple 1,000,000 square-foot facilities, all having additional land for expansion. Additionally, we are excited to have Rooker Co. as our strategic development partner," said Muir.
Local economic development officials expect the WPM Commercial site to fortify Bartow County's reputation as a premier location for distribution, warehouse and light-manufacturing sites.
"The WPM site is going to garner quite a bit of attention," said Melinda Lemmon, Executive Director of the Cartersville-Bartow County Department of Economic Development. "It is an extraordinary piece of property in its proximity to the interstate, its topography and its infrastructure attributes."
"The recent increase in the Freeport Inventory Tax Exemption in Adairsville and Bartow County to 100 percent makes the WPM site even more attractive," said Matt DiLeo, Partner at WPM Commercial.
"Interstate 75, which is a critical distribution artery, connects Florida to Michigan and passes through Atlanta, the logistics hub of the Southeast United States. The I-75 corridor northwest of Atlanta previously carried a reputation of challenging topography and a lack of Freeport exemptions. This site offers 100 percent Freeport exemptions from the City of Adairsville and Bartow County. With those two objections alleviated, the site offers industrial users a fantastic opportunity to set up shop in an underserved, business-friendly area with immediate access to the heart of the country's interstate system," said DiLeo.
###
ABOUT WPM COMMERCIAL
WPM Commercial is a private real estate investment and development firm located in Atlanta, Georgia, which specializes in industrial real estate. Over the last several years, WPM has been involved in the acquisition and/or disposition over 3,500,000 square feet of industrial product. WPM currently owns / controls a portfolio in excess of 1,500,000 square feet of commercial real estate.
www.adairsville75.com
ABOUT ROOKER
Rooker is a full-service real estate development, design and construction firm specializing in the industrial, office and government segments. Rooker helps companies in the manufacturing, warehousing and distribution sectors with everything required to build a new facility.
About Skyline, A Wilbert PR Company
Skyline, A Wilbert PR Company, LLC is a public relations and communications firm specializing in business to business communications and general media relations. Skyline has significant clients in Charlotte, Nashville, Atlanta, Charleston/Columbia, South Carolina, and Grand Cayman. Skyline has deep expertise in all areas of traditional media relations, social media, and content creation and has previous experience delivering impactful PR programs for professional services firms. Founded by a former real estate journalist, Skyline has unparalleled national and local media relationships.