Financing Will Help Rehabilitate 106 Units in SE
Washington, DC – (RealEstateRama) — The DC Department of Housing and Community Development (DHCD) closed two loans for rehabilitation projects that will preserve affordable housing in Southeast DC— at the 93-unit Parkchester Apartments at 2704 Wade Road SE, and 1314 K Street SE, a 12-unit cooperative building.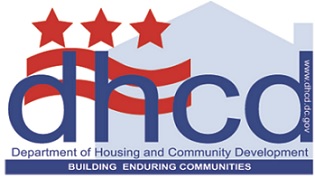 "DHCD is committed to fulfilling Mayor Bowser's mandate to produce and preserve affordable housing in all eight wards," said DHCD Director Polly Donaldson. "One of the tools we use to accomplish this mission is the $100 million Housing Production Trust Fund. We are pleased that HPTF monies are being used to preserve affordable housing in Wards 6 and 8."
DHCD provided National Housing Partnerships Foundation (NHPF), a national nonprofit with offices in the District, with $6.4 million from the Housing Production Trust Fund (HPTF) for Parkchester Apartments. This will preserve 93 affordable rental units for residents earning no more than 50% of the Area Median Income (AMI) for at least the next 40 years.
DHCD provided $558,000 in HPTF financing to the 1314 K Street SE Cooperative for the rehabilitation of 12 residential units and common areas. The loan will ensure that all units remain affordable to households earning no more than 80% of AMI.
Mayor Bowser has committed an historic $100 million to the HPTF—an amount that is unprecedented among U.S. cities. She created a Housing Preservation Strike Force, which recently unveiled six recommendations on how the District can preserve its existing affordable housing covenants set to expire by 2020.
Since January 2015, DHCD has produced and preserved over 2,100 affordable housing units in the District with more to come. Another 5,300 units of affordable housing—which will house nearly 12,000 District residents—are in the development pipeline.
Social Media:
Follow us on Twitter:@DHCHD
Like us on Facebook: https://www.facebook.com/Dcdhcd
MEDIA CONTACT:
Gwendolyn Cofield | Communications Director | (P) 202-442-5716 |