WASHINGTON, D.C. (June 18, 2018) – (RealEstateRama) – On Monday, June 11, 2018, the United States Conference of Mayors (USCM) unanimously adopted a resolution in support of America's model building energy code, the International Energy Conservation Code (IECC), as a cost-effective strategy to lower energy waste in the buildings sector and reduce greenhouse gas emissions.  Following the unanimous adoption, the Energy Efficient Codes Coalition released the following statement: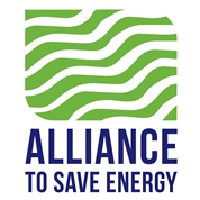 "Today, mayors from across the country, of all political stripes, joined together in unanimous support for setting building energy codes on a glide path of steady progress toward net zero building construction by 2050," said Coalition Director William D. Fay.  "For over a decade, mayors have recognized the importance of building energy efficiency and set ambitious goals to address climate change—today's resolution has married the two priorities.  America's model building energy code, the IECC, is a cost-effective policy option that allows owners and occupants of residential, multifamily, and commercial buildings to reduce their energy bills and greenhouse gases—and the measures to improve efficiency are available to adopt and implement now.  The leadership on display today by the mayors, especially Buddy Dyer of Orlando, Fla., and Kim McMillan of Clarksville, Tenn., is inspiring and a testament of the commitment we all must hold to meet the challenges of climate change and make our cities and infrastructure more resilient."
"Congratulations and thanks to Mayors Dyer and McMillan for their critical support for the resolution that passed unanimously today," said Executive Director Daniel Bresette.  "And mayors everywhere know that building energy codes represent a cost-effective approach to reduce emissions to mitigate climate change.  This resolution proves that.  I applaud the mayors for making this important statement today."
About the Alliance to Save Energy and Energy Efficient Codes Coalition
Founded in 1977, the Alliance to Save Energy is a nonprofit, bipartisan alliance of business, government, environmental and consumer leaders working to expand the economy while using less energy. Our mission is to promote energy productivity worldwide – including through energy efficiency – to achieve a stronger economy, a cleaner environment and greater energy security, affordability and reliability.
The Energy Efficient Codes Coalition (EECC) is a unique, broad-based alliance of longstanding energy efficiency experts who support adoption of the best achievable efficiency practices into America's model building energy code for new construction (IECC).
###
MEDIA CONTACTS
Ben Evans


(202) 530-2222