Adds 9 More State & Local Associations, 53,000+ New Users in 2017
Orlando, FL – May 11, 2017 – (RealEstateRama) — In the first 120 days this year, more than 53,000 real estate professionals from the states of Virginia and Wisconsin, Woodstock in Ontario, Canada, Estes, Colorado and five markets in Pennsylvania – from Metropolitan Pittsburgh to the Poconos Mountains – have access to Florida Realtors® Tech Helpline for the first time. Agents and brokers from nine states and local associations can receive a wide range of technical support services that covers both software and hardware issues, including their smartphones, tablets, desktops, laptops, printers, email problems, viruses, wireless connections issues and more.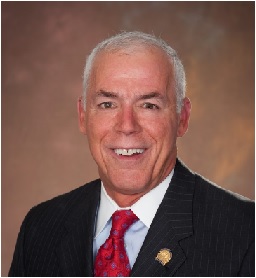 Today, nearly half of the Realtors® in U.S. and Canada – more than 500,000 real estate professionals – have access to Tech Helpline, a service owned by Florida Realtors® with a U.S.-based staff of professionals who have nearly 300 years of combined IT experience, offering support in both English and Spanish.
Dubbed "the Genius Bar for real estate," Tech Helpline is the real estate industry's number one technology support service. Since January, it has contracted with two state Realtor® Associations – the Virginia REALTORS® (32,500 members) and the Wisconsin REALTORS® Association (14,800 members) – and seven local associations including the REALTORS® Association of Metropolitan Pittsburgh (2,800 members), REALTORS® Association of York and Adams Counties (1,000+ members), the Pocono Mountains Association of REALTORS® (800 members), Greater Erie Board of REALTORS®, Inc. (600 members), Allegheny-Highland Association of REALTORS®, Inc. (260 members), and the Woodstock-Ingersoll & District Real Estate Board (nearly 200 members), and Estes Park Board of REALTORS®, (100 members).

"The rapid growth of Tech Helpline continues to be impressive," says Bill Martin, Florida Realtors® CEO. "Yet when you consider how vital technology has become in the day-in-the-life of a Realtor, we really believe that Tech Helpline and the services we offer should really be available to every Realtor in North America. That's our goal."
Martin notes that Tech Helpline is contracted as a member benefit offered by Realtor Associations, Multiple Listing Services (MLSs) and real estate brokerage firms. "Most importantly, the reason Tech Helpline is so often rated as the number one benefit that an MLS or Association provides its members is because of the great service of our technical staff. They work with Realtors every day, so they understand their business and the deadline pressures they are under and can gently assist even those who are most technically challenged," said Martin, adding, "Agents remember how they are treated by tech support, and Tech Helpline gets rave reviews."
Martin acknowledges that Tech Helpline's growth is also supported by the growth of Florida Realtors® Form Simplicity transaction software and retention of highly satisfied clients, as Tech Helpline provides technical support for Form Simplicity.
"Both Form Simplicity and Tech Helpline have long been a core benefit for dozens of state and local Associations and MLS offerings," Martin said, "and we expect the growth of both of our offerings to continue."
More information about Tech Helpline is available online at www.techhelpline.com.
About Tech Helpline
Tech Helpline began almost fifteen years ago as a service for members of Florida Realtors®. Known for its no-nonsense technical advice and warm, friendly, customer service, Tech Helpline rapidly grew by offering its service to other Realtor® Associations, Multiple Listing Services (MLSs) and real estate brokerage firms. Tech Helpline is the real estate industry's #1 tech support service, available nearly half the Realtors in North America – more than 500,000 in the U.S. and Canada. Tech Helpline's office and staff of professional tech analysts, with nearly 300 years of combined IT experience, are located in Orlando, Florida, and are available to provide technology support by phone, chat or email. More information is available online at www.techhelpline.com.
Florida Realtors®, formerly known as the Florida Association of Realtors®, serves as the voice for real estate in Florida. It provides programs, services, continuing education, research and legislative representation to its 165,000 members in 55 boards/associations.
# # #
Media Contact:
Tricia Stamper
Director of Technology Products
Florida Realtors®


407.583.2714
or
Kevin Hawkins
for Form Simplicity and Tech Helpline
(206) 866-1220 cell/txt