WASHINGTON — Ramona Wormley-Mitsis got welcome news in December: After years of waiting, the federal government had approved a subsidy that allowed her to rent a three-bedroom house, bracketed by a white picket fence to keep her two autistic sons from bolting into traffic.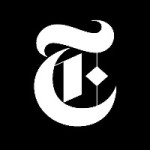 A few days later, the dream was deferred. The Department of Housing and Urban Development — one of the federal agencies hit hardest by the shutdown — would not be able to pay her new landlord until the government reopened.
One month after the government shutdown began, its effects have begun to hurt some of the most vulnerable Americans: not just homeless people, but also those who are one crisis away from the streets. And nonprofit groups dedicated to helping low-income renters are already scrambling to survive without the lifeblood payments from HUD that began being cut off on Jan. 1.
More info at The New York Times
Shutdown's Pain Cuts Deep for the Homeless and Other Vulnerable Americans