With the partial government shutdown on the verge of becoming the longest in U.S. history, many housing advocates fear thousands of low-income Americans are at risk of being evicted. More than 1,000 government-backed housing contracts have already expired and potentially more will do so in the coming weeks.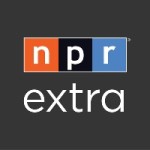 Since the shutdown began last month, approximately 1,150 federal rental assistance contracts have not been renewed due to funding lapses at the Department of Housing and Urban Development.
On Saturday, the shutdown becomes the longest in U.S. history. And in the coming weeks some 500 HUD more contracts expire at the end of the month. Another 550 expire by the end of February.
More info at NPR:
Thousands Face Threat Of Eviction After HUD Contracts Expire Due To Shutdown