(CNN)The Department of Housing and Urban Development is hoping to find roughly $15 million to renew 170 contracts with private building owners who rent to poor Americans.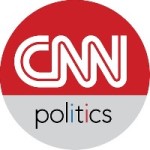 HUD is hoping to use existing funds to renew the contracts, which expired prior to last month's partial government shutdown.
The shutdown has prevented the agency from renewing about 1,150 other contracts that expired in December and January.
HUD officials suggested that the expiration of the rental contracts likely won't prompt landlords to begin eviction proceedings immediately.
More info at CNN
HUD is trying to help thousands of low-income renters amid shutdown