Washington, D.C. – (RealEstateRama) — Following a public comment period, the Federal Trade Commission has approved a final order settling charges that Dublin, Ireland-based construction company CRH plc's $3.5 billion acquisition of its Kansas-based competitor Ash Grove Cement Company likely would be anticompetitive.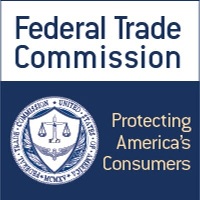 According to the complaint, which was first announced in June 2018, the acquisition likely would harm current competition in three markets: portland cement in Montana; sand and gravel in the Omaha, Nebraska/Council Bluffs, Iowa region; and crushed limestone in the Johnson County, Kansas region.
Under the terms of the settlement, CRH is required to divest cement assets in Montana to Grupo Cementos de Chihuahua SAB de CV, sand and gravel assets in Nebraska to Martin Marietta Materials, Inc., and crushed limestone assets in Kansas to Summit Materials, Inc.
The Commission vote approving the final order was 5-0. (The staff contact is Elyssa Wenzel, Bureau of Competition, 202-326-2417.)
The Federal Trade Commission works to promote competition, and protect and educate consumers. You can learn more about how competition benefits consumers or file an antitrust complaint. Like the FTC on Facebook(link is external), follow us on Twitter(link is external), read our blogs and subscribe to press releases for the latest FTC news and resources.
FTC Requires Construction Company CRH plc to Divest Facilities in Montana, Nebraska and Kansas as a Condition of Acquiring Competitor Ash Grove Cement Company
CONTACT INFORMATION