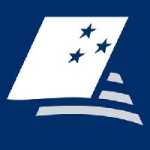 WASHINGTON, D.C. — (RealEstateRama) — Ginnie Mae announced today that is has re-opened registration for the 2019 Ginnie Mae Summit due to strong demand. Nearly 1,000 mortgage industry participants and global fixed-income investors have signed up for the two-day event in Washington, D.C. on June 13th and 14th. The Summit will focus on a range of topics including U.S. housing finance policy, Ginnie Mae 2020 strategic initiatives, counterparty risk efforts and program modernization.
"Interest in the Summit has been extremely strong and extending registration will enable those who wish to participate the opportunity to do so," said Acting President Maren Kasper. "At the Summit, we are committed to bringing increased transparency to market participants, while also providing the industry an opportunity to hear from some of the sector's top voices. Keynote speakers include U.S. Department of Housing and Urban Development (HUD) Secretary Ben Carson, Federal Housing Finance agency (FHFA) Director Mark Calabria, and HUD Acting Deputy Secretary and FHA Commissioner Brian Montgomery. It's an exciting time for everybody to get an understanding of how Ginnie Mae is thinking about the present and planning for the future, and how that work integrates into the larger housing system."
Educational breakout sessions will also provide an in-depth look at Ginnie Mae's business, and the mortgage finance industry as a whole, from a variety of perspectives. Speakers will include leadership from the U.S. Department of Housing and Urban Development, the Mortgage Bankers Association, the Urban Institute and more.
For more information on the event, please click here.
About Ginnie Mae
Ginnie Mae is a wholly-owned government corporation that attracts global capital into the housing finance system to support homeownership for veterans and millions of homeowners throughout the country. Ginnie Mae mortgage-backed securities (MBS) programs directly support housing finance programs administered by the Federal Housing Administration (FHA), Office of Public and Indian Housing (PIH), the U.S. Department of Veterans Affairs' (VA), the U.S. Department of Agriculture's (USDA) Rural Development Housing, and Community Facilities Programs and Rural Development Guaranteed Rural Rental Housing Program (RD).
Contact: Douglas Robinson


(202) 475-7818