New U.S. courthouse to help meet Judiciary's needs
San Antonio, TX – (RealEstateRama) — The U.S. General Services Administration (GSA) has awarded the construction contract for the new U.S. Courthouse in San Antonio, Texas to White Construction Company. The new federal courthouse will provide the Judiciary with a newly constructed 305,000 gross square foot facility with inside parking spaces located at the former City Police Headquarters site, 214 West Nueva Street in San Antonio, Texas. Since current court facilities were identified by the federal Judiciary as a top priority for replacement, GSA has been working in concert with the Judiciary to bring a new federal courthouse in San Antonio.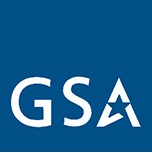 "GSA is pleased to announce the award for the new San Antonio courthouse. The project benefits the Judiciary and the City of San Antonio and provides employment opportunities," said GSA Regional Administrator Sylvia Hernandez. "Through the partnerships developed with the Courts, GSA was able to move forward with this important project."
The federal Judiciary currently occupies space in the John H. Wood, Jr. U.S. Courthouse, the Adrian A. Spears Judicial Training Center, and the Federal Building all in downtown San Antonio. The new courthouse will consolidate all district court operations into one facility, providing eight courtrooms and 13 chambers to accommodate 13 judges. After the Judiciary relocates to the new facility, the Wood Courthouse and the Spears Training Center will be transferred to the City of San Antonio in exchange for the former City Police Headquarters site, which is where the new U.S. courthouse will be built. The anticipated completion of the new courthouse is November 2020.
This allows GSA to leverage federal resources to foster economic development in local communities.