Washington, D.C. – (RealEstateRama) —  The U.S. General Services Administration (GSA) today published a geographic information system (GIS)-enabled map of the federal government's centralized inventory of real property from fiscal year (FY) 2017. The data, from the Federal Real Property Profile (FRPP) Management System, lists property under the custody and control of executive branch agencies. The interactive map also includes improved search and filter capabilities that make it easier to view and assess the federal government's real property holdings.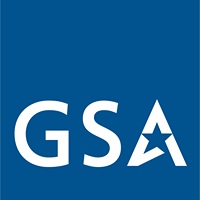 "Enhancing the quality and usability of the federal government's real property data will boost transparency, help better utilize government assets and make it easier to identify properties for disposal," said GSA Administrator Emily Murphy. "The interactive map with enhanced search capabilities published today will make it easier for industry stakeholders and the American public to help with this process."
The public can use the tool to search for federal property in a certain geographic area, sort by federal agency and access information including whether the property is utilized, underutilized or not utilized.
The FRPP map is available here.
For more information on FY 2017 FRPP data, please visit publicFRPPdata.realpropertyprofile.gov
The FRPP data was posted in accordance with the Federal Assets Sale and Transfer Act of 2016 and represents the federal government's inventory as of Sept. 30, 2017.
About GSA:
The mission of the U.S. General Services Administration is to deliver value and savings in real estate, acquisition, technology, and other mission-support services across government.
Join the conversation @USGSA and @GSAEmily
###