John Frane brings 20 years of international and regional high design experience to the firm
Los Angeles – November 24, 2015 – (RealEstateRama) — HGA Architects and Engineers (HGA), an integrated architecture, engineering and planning firm, announced today that renowned design leader, John Frane, has joined the firm as an associate vice president and principal in the Los Angeles office. As a design principal, Frane will continue his pursuit of high design work, combining his arts and culture-based experience with HGA's extensive national resume of work in this arena. His new role will complement the firm's existing presence in the high design arts, culture and education markets, alongside the firm's award-winning projects such as the Nelson Cultural Center, the Lakewood Garden Mausoleum and the Marlboro Music School and Festival.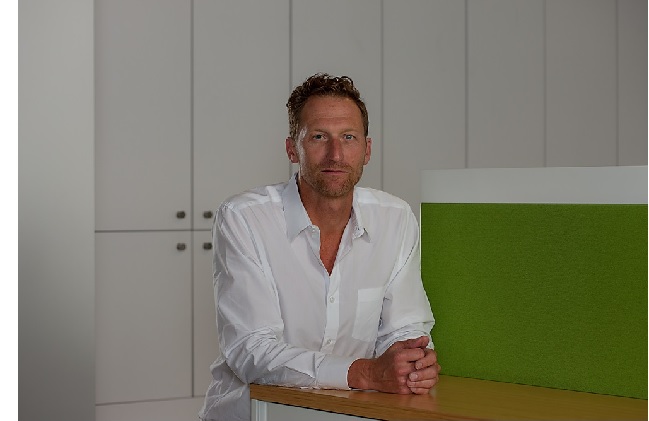 "Frane is an extremely talented architect who has this unique ability to combine invention and artistic sensitivity with deep insight into the clients and communities he serves," said Tim Carl, Chief Executive Officer of HGA. "Our firm encourages an entrepreneurial and innovative environment to which John is the perfect addition. We are so excited to have him be a part of HGA."
Frane, who has been a practicing architect for over 20 years, is well known for applying his design perspective to a variety of mediums ranging from large public venues to small scale art projects for such prestigious institutions as the J. Paul Getty Center, the Copper Hewitt Design Museum, Pomona Museum of Art, MOCA Los Angeles and the Central California Museum of History. Over the years, his work has received high accolades within the profession, including Los Angeles Chapter AIA Honor Awards for the J. Paul Getty Family Room, Habitat 15 housing and The Center of Gravity Foundation Hall, which also received a National AIA Honor Award. In addition, Frane was also recognized as one of the Architectural League of New York's Emerging Voices in 2005 and in 2012 was selected for the Venice Biennale's 100YC exhibition.
"This is the next transition in my career, and for me it was really about finding a company with the right cultural attitude. HGA's deep knowledge of cultural design and the numerous award winning projects that mirror that expertise is impressive," said Frane. "In addition, they have an amazing company philosophy that encourages collaboration, for both the principals and the junior staff. This is the type of environment that will give me the opportunity to explore different and innovative ideas and concepts." added Frane.
Prior to joining HGA, Frane spent more than 15 years as one of the founding architects of Predock Frane Architects, a Los Angeles-based firm known for its strong reputation in the cultural arts and education arena. The firm's experience spanned a diverse range of project types including art/architectural installations, cultural venues, educational institutes, urban housing and commercial space.
Currently an adjunct associate professor at the University of Southern California, he will continue to teach core and topic design studios and lecture courses. He has previously taught at Tulane University School of Architecture and UC Berkeley School of Architecture in distinguished visiting faculty positions.
About HGA
HGA is an integrated architecture, engineering and planning firm. With offices in San Francisco, San Jose, Sacramento and Los Angeles; Minneapolis and Rochester, Minnesota; Milwaukee, Wisconsin; and Washington DC, the nationally recognized firm has developed expertise in the corporate, healthcare, government, arts, community and education, since 1953. HGA's culture for interdisciplinary collaboration, knowledge sharing and design investiga¬tion helps prepare its clients for the future with responsive, innovative and sustainable design. Visit www.HGA.com or follow the firm on Facebook or Twitter.