WASHINGTON – (RealEstateRama) — The Alliance to Save Energy called on lawmakers to restore common-sense energy efficiency tax breaks for American consumers and businesses that Congress – like a Grinch – is allowing to expire on Dec. 31.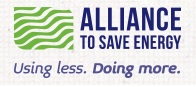 "Whether it's through tax reform or an extension of the existing incentives, Congress needs to act quickly in the coming year to insure that our tax code continues to appropriately rewarding energy efficiency again. Because as of Jan. 1 it won't be," said Alliance President Kateri Callahan.
The energy efficiency industry supports 1.9 million American jobs across a variety of sectors including construction, manufacturing, installation, and research/development, according to a recent study from E2 and E4TheFuture.
"These are people working in good-paying jobs weatherizing homes, manufacturing high-efficiency appliances and construction materials, and researching new efficiency technologies," Callahan said. "These tax incentives are directly supporting those jobs, and these workers are the real losers as these incentives expire, along with millions of Americans who will effectively see a tax increase on making their homes more efficient."
Three major energy efficiency incentives are slated to expire on Dec. 31: one that rewards homeowners with up to $500 in tax credits for efficiency upgrades and equipment purchases such as weatherizing or installing new windows or heating and cooling equipment; another that rewards home builders with up to $2,000 in credits for more efficient construction; and another for efficiency improvements of commercial buildings and multi-unit residential buildings. For more information about the incentives, read the Alliance's fact sheet here.
"These incentives have broad bipartisan support and deliver a tremendous return on investment," Callahan said. "In addition to creating jobs and economic activity, they're improving energy security by reducing demand on overloaded electricity grids. And they're significantly cutting pollution and related public health problems."
"I would challenge anyone to find a tax incentive that delivers that level of benefit while simultaneously putting money in Americans' pockets through lower utility bills," she added. "It is precisely the kind of thing we should be doing with our tax code – incentivizing behaviors that create economic activity and jobs, strengthen our national security, and improve public health."
About the Alliance to Save Energy
Founded in 1977, the Alliance to Save Energy is the leading energy efficiency coalition in the nation – a nonprofit, bipartisan alliance of business, government, environmental and consumer leaders advocating for enhanced energy efficiency across all sectors of the economy. Our mission is to promote energy efficiency worldwide to achieve a healthier economy, a cleaner environment and energy security
MEDIA CONTACTS
Ben Evans


(202) 530-2222