WASHINGTON – (RealEstateRama) — The Alliance to Save Energy released the following statement from President Kateri Callahan in response to the U.S. House of Representatives passing the Make America Secure Appropriations Act (H.R. 3219):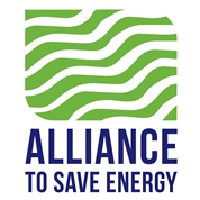 "You can't save money by gutting programs that save money, yet that's what the House is trying to do. This bill would slash federal investments in energy efficiency programs that support American manufacturers, save consumers money and reduce pollution."
"The American energy efficiency sector is thriving, supporting 2.2 million jobs. Federal investments are critical to maintaining U.S. leadership in the sector, but today House members voted to cut some of these programs by more than half. There's no sense in taking an ax to programs that are such an economic success."
"Thankfully, Senate appropriators have written a bill that protects federal investments in energy efficiency. We will be working with the Congress to enact funding levels as recommended by the Senate; doing otherwise shortchanges our economy."
The Alliance published a chart comparing the proposed funding levels for Department of Energy efficiency programs in the House and Senate appropriations bills against existing funding.
About the Alliance to Save Energy
Founded in 1977, the Alliance to Save Energy is the leading energy efficiency coalition in the nation – a nonprofit, bipartisan alliance of business, government, environmental and consumer leaders advocating for enhanced energy efficiency across all sectors of the economy. Our mission is to promote energy efficiency worldwide to achieve a healthier economy, a cleaner environment and energy security.
MEDIA CONTACTS
Ben Somberg


(202) 530-2223