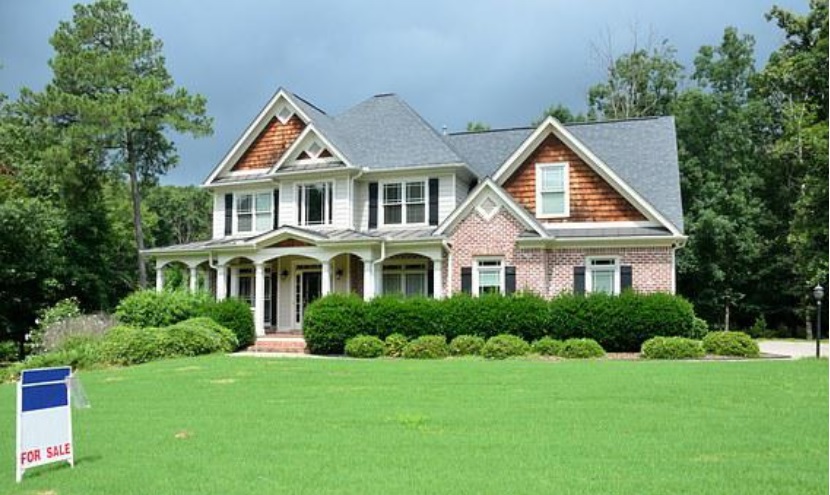 The real estate market can be unpredictable, so it's important to take advantage of a good opportunity when it comes along. One way to help your home sell quickly is to stage it effectively. That means making sure it looks its best so potential buyers can envision themselves living there. Here are some tips to help stage your home for a quick sale.
Clean Everything
Cleaning your home from top to bottom is one of the most important things you can do when preparing your home for a quick sale. This includes deep-cleaning carpets, scrubbing floors, cleaning windows inside and out, dusting surfaces, and more. Don't forget to empty all the trash cans and put fresh liners in them. A clean home will look better to potential buyers and make them feel more comfortable about making an offer. Consider hiring a professional cleaning service to help you get the job done right. Remember, first impressions are everything, ensure potential buyers walk into a clean and well-maintained home.
Let in the Light
You can do this by opening up curtains and blinds, trimming trees and shrubs that block windows, and removing any items blocking natural light sources. If needed, add additional light fixtures to help brighten up dark areas. Not only will this make your home feel more open and inviting, but it will also help to show off your home's best features. In addition, potential buyers will be able to see your home in its best possible light, which may help to increase its appeal.
Depersonalize Your Home
When you're selling your home, you want potential buyers to be able to envision themselves living there. This cannot be easy if your home is full of personal items. For this reason, it's important to depersonalize your home before putting it on the market. That means removing family photos, personal mementos, and anything else that would make it difficult for someone to see themselves living there. If you're looking for a quicker sale, you can always sell your home for cash to a professional home-buying company. This option can help you avoid the hassle of showings and open houses and still get a fair price for your property since they know the costs to sell a property. 
Paint a Neutral Color
A fresh coat of paint can make all the difference in how buyers perceive your home, and it can be a relatively inexpensive way to update the space. When choosing a paint color, select something that will appeal to many buyers. A neutral palette will help to make your home feel welcoming and inviting without overshadowing any of your other staging efforts. Consult a professional painter or interior designer for guidance if unsure where to start.
Add Mirrors
Mirrors can help a room to look larger and brighter, two things that are sure to appeal to potential buyers. They can also highlight certain features, such as a fireplace or a piece of art. When placed strategically, mirrors can give your home the illusion of being more spacious, open, and inviting, all of which can help it sell more quickly. 
Declutter 
Decluttering your home makes it more appealing to potential buyers by creating a sense of space and openness. Many homes are full of clutter, making them appear smaller and less inviting. Potential buyers will have difficulty seeing themselves living in a cluttered home. Rent a storage unit and put some of your belongings into it. The goal is to make your home look clean, spacious, and well-organized. It will also be easier to show your home during open houses and private showings.
Rearrange Furniture
Buyers are looking for homes that feel spacious and open. When you rearrange your furniture, you can create the illusion of more space and make your home more appealing to potential buyers. For example, placing furniture away from the walls creates the illusion of a larger room, while using smaller pieces of furniture can make a room seem more intimate. 
Make Simple Repairs
A few simple repair skills can go a long way toward making your home more appealing to potential buyers. Fix that loose doorknob, fill in those cracks in the walls or broken appliances. Repairing damage shows that you've taken good care of your home, giving buyers confidence that they're making a wise investment.
Clear Out the Closets
Closets are often a catch-all for everything from extra linens to out-of-season clothes, but potential buyers will want to see plenty of storage space. Take some time to go through your closets and clear out any items you don't regularly use, such as seasonal clothing or holiday decorations. It would be best if you also considered hiring a professional organizer to help you make the most of the available space. 
Create a Focal Point in Each Room
In every room, you should create a focal point that will grab buyers' attention and give them something to remember about the room. This could be a fireplace, a piece of art, a large window with a beautiful view, or textiles. For example, you might arrange furniture around the fireplace in the living room. In the bedroom, you might place the bed against one wall and hang artwork above the headboard. Creating a focal point in each room will help buyers see your home as their future.
Replace Old Hardware
If your home is outdated, one quick way to give it a facelift is by replacing old hardware on doors, cabinets, and drawers. This includes doorknobs, cabinet pulls, and drawer handles. Replacing old hardware is a relatively inexpensive way to update your home and can make a big difference in its overall appearance. When selecting new hardware, try to choose pieces that complement the style of your home.
Add Some Greenery
Adding some greenery, such as plants or flowers, can help to liven up your home and make it more inviting. In addition, greenery can help create a soothing atmosphere, which may appeal to potential buyers looking for a calm and relaxing space.
Once you've found some hearty options, try grouping plants strategically around your home. For example, placing a potted plant on either side of your front door will create a welcoming entryway for guests. Set some plants on the windowsills in your living room to brighten up the space and make it feel more spacious. Whatever type of plants you choose, water them regularly and give them plenty of sunlight.
By following the above simple tips for home staging, you can make your home more appealing to potential buyers and increase its chances of selling quickly.