IBTS will host a mobile workshop at the 2017 APA National Planning Conference, detailing the reconstruction of the Breezy Point community post-Super Storm Sandy.
WASHINGTON (May 5, 2017) – (RealEstateRama) — The Institute for Building Technology and Safety (IBTS), a 501(c)(3) non-profit organization, will deliver a mobile workshop during the 2017 American Planning Association's (APA) National Planning Conference. This workshop will provide a firsthand look at one of the communities most acutely impacted by Super Storm Sandy and the processes involved in its rebuild.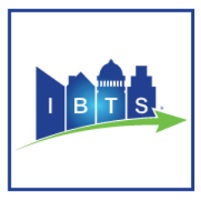 The workshop will take participants to Breezy Point, a Co-Op situated between the Atlantic Ocean and Jamaica Bay. The Breezy Point community sustained significant damage from Super Storm Sandy, the second most costly storm in US history, having nearly the entire community flooded. Additionally, as was widely shown on national news, a fire burned over 130 homes to the ground. In total, 350 homes were damaged or completely destroyed during the storm. IBTS worked closely with the Breezy Point Co-Op to deliver services compliant with Build it Back (BiB) New York and CDBG-DR requirements. To date, IBTS has rehabilitated and elevated 180 homes in Breezy Point to create flood- and fire-resilient residences that are compatible with the historical and architectural context of the community.
The Breezy Point workshop will take place on Sunday, May 7th, and will include a walking tour of the Breezy Point community. From there, experts from the Breezy Point Co-Op, IBTS, and other stakeholders will have stations set up at houses in varying degrees of reconstruction; each of these subject matter experts have been, and continue to be, key players in the Breezy Point recovery process. These stations will be used to explain the scope of the disaster, state and federal recovery program implementation, residential reconstruction, and resiliency lessons learned.
"IBTS's disaster recovery experience coupled with Breezy Point Co-Op's commitment to rebuilding their community, is what has made this project the success that it is," says Jawanza Nyahuma, BiB New York Elevations Task Manager at IBTS. "This workshop not only gives participants an up-close look at large-scale home elevation, but also a chance to investigate innovative community engagement approaches in a Co-Op managed community."
"The visit to Breezy Point will help planners understand state-of-the-art flood damage recovery and mitigation methodologies they can then incorporate into their own community resiliency strategies," says Thomas Womeldurf, AICP Planner and Director of Federal and State Programs at IBTS.
The objective of the workshop is to share experiences gained from both the challenges and successes involved in Breezy Point's recovery. The 2017 APA National Planning Conference takes place May 6 – 9, in New York, New York.
---
Press Contact:
Michelle Waddle
Marketing Manager
">
About IBTS:
IBTS is a 501(c)(3) non-profit organization committed to helping communities through quality services that reduce risk, enhance public safety, and improve quality of life.  IBTS is headquartered in Ashburn, Virginia with branch offices across the country.  IBTS's work is guided by a Board of Directors made up of government officials appointed by five of the most highly respected, grassroots, state and local governmental associations, including the Council of State Governments (CSG), International City/County Management Association (ICMA), National Association of Counties (NACo), National Governors Association Center for Best Practices (NGA Center), and National League of Cities (NLC).