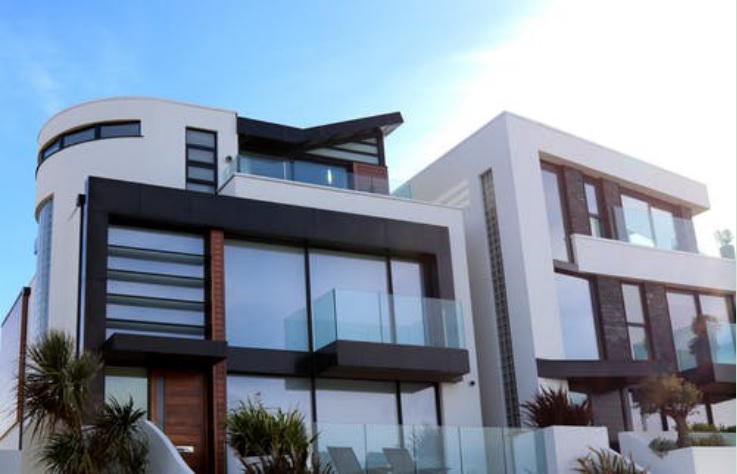 It is natural to want to get the best deal while putting anything up for sale. And these expectations go even higher when it's real estate because of the giant figures. Besides, everyone can use the extra money while moving into a new house to meet their needs. So, how do you add that edge to your residence to have its value appreciated?
The usual suggestions include ideas like hooking up with the best brokers to get the best buyers. That can increase your chances and get an offer better than the regular ones. Or, you can try going the extra mile to market this sale, but you should know that it will be a gamble if you rely on this option. Fortunately, it isn't the end of the line for you.
These are various other alternatives that can make your property price shoot sky high. They might take a little more effort and planning, but as long as you keep them in mind, your options aren't exhausted. The least anyone can say about these is that you won't have to settle for a compromise.
So, here are some ideas that can help increase the cost of your estate and crack a better deal.
Architectural Details
Most people neglect the detailing of their house to save some pennies or because they already invested all their savings. While that may seem like the best move, it doesn't help you in the long run.
Modern-day buyers are equally interested in the exterior and interior of the house. They like to know if their property can reflect the charm of a comfortable lifestyle besides offering it to the residents. That's why you need to hire a professional whenever you get the chance.
You can either outsource this job or learn a thing or two about it yourself. Finding the time and interest, pursuing a masters in civil engineering online can help with that. Besides helping with improving the value of your property, it can serve as a side career, so you will end up making the most of it.
Improve the Flooring
The flooring of any property matters a lot to the buyers. And with so many options available, people are more intrigued to explore them. It is a given that some of these choices are costly and might demand a high maintenance cost as well, but it pays off.
The most popular choice at this point is wooden flooring. Its elegant, sleek, and can complement a variety of setups. And if you are playing around with the lights, it can set the tone to any mood. Any buyer would be delighted to pay a little extra for this luxury.
The next best option is ceramic flooring. The upfront investment might seem hefty, but it's low maintenance and has a wide variety of choices. You can either go with a plain and simple or use something with a flare. And unlike wooden flooring, you won't have to worry as much about spills and scratches.
Upgrade the Ventilation
Any house can use some extra ventilation to control the temperature and get rid of any sitting smells. It's more feasible, reduces maintenance effort, and might even help you save some money on those electricity bills. Most estate designers keep these aspects in mind to attract better offers.
If the property you are trying to sell has adequate ventilation, you have a plus point while striking any deal. You can use it to haggle with the buyers making an offer against your property.
In case your property lacks this edge, you might want to work on it before putting your property up for sale. It's not only going to help with getting a great deal but also making your life easier. That's why you need to reconsider this option.
Reduce the Noise
A common issue that most properties in crowded societies experience is noise. People hate being surrounded by loud volumes all the time that invade their privacy and keep them from enjoying their peace.
Compared to such properties, the quiet ones are a blessing. People who prefer such settings would be willing to pay a little extra and keep it in mind as they make an offer. So, if your property doesn't have this luxury already, you might want to work on sound insulation.
Double pane windows and doors are an excellent start to incorporate this feature. Curtains and carpets can add to it and make things more peaceful for you. Using some plants to cover the surroundings will help do the same.
Update the Kitchen & Baths
The most attractive feature of any house is its baths and kitchen. People are very particular about these areas and scrutinize them before investing in any property. After all, a kitchen is one place in the house where people spend most of their time.
With all that said, if your baths and kitchen are not in good shape, you might want to update them before going public with your sale. Changing the faucets, tubs, sinks, and toilets are the primary options while upgrading the washrooms. Countertops, cabinets, and appliances top this list in the case of your kitchen.
Just keep in mind that you don't need to over-improve anything. Bring it to an acceptable and appealing standard from the buyer's perspective, and you are good to go.
Stage the Property
Finally, you need to stage your property while posting sales ads or during buyer visits. While this may seem like a cheap trick, it gets good results, so it's worth using it to your advantage.
People usually visiting your house can inspect the property but can't put their imagination to good use. And if they can't picture themselves settling in all nice and cozy, they might not want to pay anything extra. That's why you might want to give every room a purpose and make them feel welcomed.
The best part is that you don't need to do it yourself. You can find some reliable home stagers who have adequate experience in these tasks. They will come up with a plan and execute it for you to give the price of your property a bump.
Summary
These were some ideas that can make your property price shoot sky high over a short span. There are many more things that you can do to achieve this goal, but then it becomes a matter of how much you are willing to invest. The more you indulge yourself in these activities, the better results you are going to get.