WASHINGTON – (RealEstateRama) — The Alliance to Save Energy released the following statement from President Kateri Callahan in response to the Trump administration's infrastructure plan released today:
"We need to do this the right way up-front, because there's a real downside to building new things when you have to spend an arm and a leg to run them. Our public buildings, ports, water facilities and other infrastructure use enormous amounts of energy, and we have an opportunity with an infrastructure package to reduce costs to taxpayers for decades to come by making them more energy-efficient."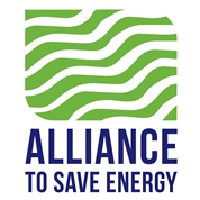 "This proposal includes several positive initiatives such as broadening eligibility for Private Activity Bonds and encouraging investment in water and grid infrastructure that would likely yield significant energy efficiency improvements. But as it moves forward we need to see more on energy efficiency so that we're not leaving generations of taxpayers footing the bill to operate inefficient infrastructure."
"There's a lot of debate about how much should be spent now on infrastructure, but we must also account for the lifecycle costs. It's like buying a phone without knowing what the monthly charges are."
"Congress should ensure that any infrastructure policies take into account the full costs of projects over their lifetime, not just the initial construction. Congress should include requirements to build to updated energy codes and include high-efficiency equipment. And Congress should expand opportunities for public-private partnerships, including performance contracting, which leverages savings from improved efficiency to finance infrastructure projects. In many cases, efficiency savings can actually cover the cost of a project."
More information about the need to reduce future energy use through today's infrastructure planning is available in the Alliance's Policy Snapshot.
About the Alliance to Save Energy
Founded in 1977, the Alliance to Save Energy is a nonprofit, bipartisan alliance of business, government, environmental and consumer leaders working to expand the economy while using less energy. Our mission is to promote energy productivity worldwide – including through energy efficiency – to achieve a stronger economy, a cleaner environment and greater energy security, affordability and reliability.
###
MEDIA CONTACTS
Ben Somberg


(202) 530-2223