Passes Mantel to the Building Industry
WASHINGTON, D.C. – (RealEstateRama) — A decade after the National Institute of Building Sciences established the High Performance Building Council (HPBC), the Institute's Board of Directors has voted to successfully sunset the program.
The Institute founded the HPBC in 2007 in response to a request from the U.S. Secretary of Energy to assess the existing voluntary standards and rating systems that defined high-performance buildings at the time. Using the integrated approach of the WBDG Whole Building Design Guide®, which describes high-performance buildings in terms of eight attributes (cost-effectiveness, safety and security, sustainability, accessibility, functionality, productivity, historic preservation and aesthetics), the Council conducted industry-wide research and analysis. The HPBC delivered the resulting report, Assessment to the U.S. Congress and the U.S. Department of Energy on High Performance Buildings, to the Department of Energy (DOE) in 2008.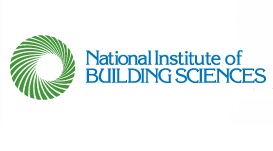 In the years since, the HPBC worked on the Owners Performance Requirements Tool (OPR) and related report for the U.S. Department of Homeland Security (DHS) Science & Technology Directorate (S&T); the report, A Common Definition for Zero Energy Buildings, for DOE; and the National Performance Based Design Guide based on research and development supported by DHS S&T and the U.S. General Services Administration (GSA) Public Buildings Service.
The overall mission of the HPBC has permeated into virtually all of the Institute's other councils and committees; high performance is a primary theme of the Institute's conferences; and the Institute's Consultative Council prioritizes high-performance buildings in its recommendations to the president of the United States and Congress. Most significantly, other organizations, including the High Performance Building Congressional Caucus Coalition, have implemented key activities in support of HPBC goals and are taking steps to move the effort forward across the industry.
The Institute thanks the HPBC Executive Committee and the HPBC membership for their role in achieving these significant accomplishments. As an industry leader and advocate, the Institute will continue to support the industry in developing solutions for high-performance buildings.