Department has opened or expanded hunting and fishing access on hundreds of thousands of acres of public land
DILLON, Mont. — (RealEstateRama) — Advancing the Trump Administration's priority of increasing public access to the American outdoors, the Bureau of Land Management has finalized the purchase of more than four miles of land along the Madison River for public use. The 307.57-acre purchase was completed using funding from the Land and Water Conservation Fund and lies 23 miles south of Ennis, Montana.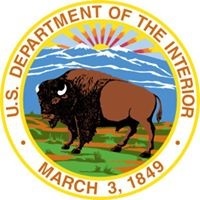 The Madison River is a renowned fly-fishing destination for anglers and one of the most productive streams in the state for brown trout, rainbow trout and mountain whitefish. This acquisition will provide additional access to areas of the river that were previously difficult to enter.
"Ensuring that our public lands are open and accessible for recreational pursuits by all Americans is one of my top priorities," said Acting Secretary of the Interior David Bernhardt. "I am pleased that all parties involved worked together to make this a reality."
Since President Donald J. Trump took office, Interior has taken a number of actions to increase public access and establish a legacy of conservation on public lands, including the signing of Secretarial Order 3366, which directed Interior bureaus to expand recreational opportunities on public lands and waterways. The Department has opened or expanded hunting and fishing access on hundreds of thousands of acres of public land, including in over 30 national wildlife refuges. In addition, a February 2018 Secretarial Order prioritized conservation of western big game winter range and migration corridors for antelope, elk, and mule deer.
The Nature Conservancy (TNC) and Roger Lang, who jointly owned the property prior to the BLM's acquisition, also said they are happy the land will continue to conserve vital habitat for elk and mule deer while creating "a superlative walk-in and wade-only experience" for the public.
"That connection to public land multiplies the conservation value of this acquisition by tenfold," said Jim Berkey, TNC's Director for the High Divide Headwaters Program. "This transfer helps us realize a greater conservation vision for this stretch of the cherished Madison River. We are proud to be part of a Madison Valley partnership to create a long-term solution that secures the integrity of the land and river for the benefit of both people and nature."
TNC and Lang purchased the land in 2000 in order to protect it from an encroaching subdivision that had already begun south of the property.
"TNC and I bought this land to conserve the open space for elk and mule deer wintering habitat," Lang said. "It has also been the gatekeeper to 5 miles of some of the most magnificent stretches of river anywhere in Montana. By selling it to the BLM, the public will now have added access and I could not be happier about this outcome."
Dillon BLM Field Manager Cornie Hudson said she is also pleased with how the acquisition came together. "This is another great example of how working with our partners Roger Lang, TNC, and the Madison River Foundation can bring about a lasting benefit to the public."
Contact: