WASHINGTON – RealEstateRama – As part of its continuing effort to be a good neighbor, provide transparency to landowners and reduce regulatory burdens, the Department of the Interior's U.S. Fish and Wildlife Service (Service) has issued internal guidance encouraging Service personnel and landowners to work together to ensure wetland easements are protected from drainage without needlessly restricting landowner activities on the remainder of their properties. In addition, the Service is providing landowners opportunities for an administrative appeals process to resolve questions about compliance and help avoid unnecessary legal actions.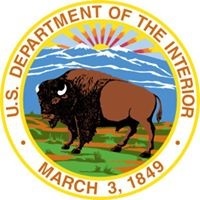 "I credit the leadership of Senators Hoeven and Cramer in recently bringing this issue to light. Today's announcement is our next step to provide better government services to the American people and further minimize conflict between farmers and protecting waterfowl," said Secretary of the Interior David Bernhardt. "By working collaboratively and cooperatively with landowners, we can better achieve our mutual wildlife conservation goals."
"Under President Trump and Secretary Bernhardt's leadership, the Fish and Wildlife Service supports an effective and transparent government. This starts with open communication and responding to the public's concerns of overly burdensome policies," said Service Director Aurelia Skipwith. "This guidance will greatly improve clarity for landowners and will offer a clear process to help settle potential compliance concerns in a fair and timely manner."
This action comes on the heels of a recent announcement by the Department regarding the Service's modernization efforts to map older wetland easements on refuges, ensuring clarity and providing a consistent, fair and timely process by which landowners can appeal the boundary should they choose.
There are over 28,000 wetland easements in the Prairie Pothole Region of North Dakota, South Dakota, Minnesota and Montana protecting over 1.5 million acres of important wetland areas. This area provides crucial breeding habitat for waterfowl, with roughly half of the North American continental waterfowl production occurring here. Agricultural producers and other landowners support easements that protect wetland areas from drainage to provide wildlife habitat while allowing the land to continue to be farmed.
"Defending private property owners from an intrusive federal government is one of my highest priorities. North Dakota landowners deserve the right to appeal assertions of wrongdoing and be provided safe harbor while the administrative process proceeds. This new Order also allows landowners to seek outside scientific expertise without fearing legal retribution," said Senator Kevin Cramer (R-ND). "I thank Secretary Bernhardt and Director Skipwith for building on their recent Directors Order and moving forward with this effort to protect our landowners' rights. I look forward to working with them on its implementation."
"This appeals process is an important step toward protecting landowners' property rights," said Senator John Hoeven (R-ND). "We appreciate the Administration for continuing to work with us to address our concerns with the FWS's wetlands easements. A collaborative approach that ensures due process for farmers, ranchers and other landowners will allow for good environmental stewardship without the burden of costly litigation, and we will continue our efforts to ensure the new appeals process achieves these goals."
Refuge managers are responsible for administering the Service's easement program, including maintaining communication with landowners, answering questions regarding easement provisions and monitoring or inspecting them for compliance. It is estimated that fewer than one percent of all easements in the Prairie Pothole Region are out of compliance during any given year. Many of these infractions are minor and are easily resolved with simple communications and negotiations with the landowner.
Landowners who have wetland easements with the Service often seek clarity and certainty before investing in expensive drain-tile systems. To help landowners understand where they can place drain tile without violating the terms of their easement, the Service is employing a methodology that uses the best available science. Working together in good faith, the Service is clarifying that it will not pursue legal action when landowners adhere to Service-provided setback recommendations.
###
Contact: