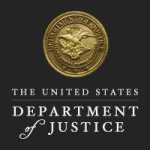 WASHINGTON, D.C. – (RealEstateRama) – The Department of Justice today announced a series of settlements to resolve allegations that several California-based mortgage loan modification service providers engaged in national origin discrimination in violation of the federal Fair Housing Act when they targeted Hispanic homeowners for predatory mortgage loan modification services and interfered with those individuals' ability to keep their homes.
The Settlement Agreements resolve a lawsuit that the Department filed in the U.S. District Court for the Northern District of California. Among other relief, the agreements establish a restitution fund of more than $148,000 to reimburse the discrimination victims for fees collected by defendants as part of the predatory scheme. The lawsuit arose from complaints filed with the U.S. Department of Housing and Urban Development (HUD) by two of the defendants' former clients, Eberardo Perez and Roberto Hernandez, who intervened in the lawsuit along with their attorney, Housing & Economic Rights Advocates (HERA), and members of Hernandez's family.
"The defendants in this case violated federal law and harmed working families when they exploited Hispanic homeowners and targeted them with predatory mortgage services," said Assistant Attorney General Eric Dreiband of the Department of Justice's Civil Rights Division. "These settlements reflect the Department's unwavering commitment to stop such schemes and to ensure that all homeowners can access mortgage services free from discrimination."
"Hispanic families struggling to stay in the homes they worked hard to purchase need real help, not phony loan services that make a bad situation worse," said Anna María Farías, HUD Assistant Secretary for Fair Housing and Equal Opportunity. "HUD will continue working with the Justice Department to take action when individuals and companies take advantage of homeowners because of where they come from or because they speak Spanish or other languages."
The Department of Justice alleged in its Amended Complaint that in 2009 and 2010 three companies based in Modesto, California – The Home Loan Auditors LLC (THLA), Century Law Center LLC (CLC), and SOE Assistance Center Inc. (SOE) – along with the principals of these entities and a law firm, convinced as many as 400 Hispanic homeowners to pay approximately $5,000 for unnecessary loan audits. The defendants told homeowners that audits were essential for loan modifications, but in fact the audits had no impact on the loan modification process and provided no financial benefit. The Department of Justice also alleged that the defendants, as part of their advertised loan modification service, encouraged their clients to stop making mortgage payments and instructed them to cease contact with their lenders. This advice resulted in many homeowners defaulting on their mortgage payments and ultimately losing their homes.
The three companies named in the lawsuit – THLA, CLC, and SOE – ceased operations several years ago. As of today, the Justice Department resolved its lawsuit against individuals who owned and operated those companies: Raul Luna, Omar Alcaraz, Hortencia Leon, Oralia Gutierrez, Elena Ramirez, and Araceli Castro. It also resolved its lawsuit against David Spieker, an attorney who worked for the companies on aspects of their scheme. As part of their settlements, the defendants agreed to refrain from engaging in discriminatory conduct. Collectively, the defendants also agreed to contribute more than $148,000 into a restitution fund that will be used to reimburse former clients for fees paid to THLA, CLC, or SOE, with five defendants agreeing to an additional $405,699 in suspended judgments, which would be collected only if they have misrepresented their current financial situations.
In addition to the restitution fund established in connection with the United States' claims, HERA, Perez, and Hernandez have reached separate settlement agreements with defendants, which include additional compensation totaling $91,650.
Fighting illegal housing discrimination is a top priority of the Justice Department. The Fair Housing Act prohibits discrimination in housing on the basis of race, color, religion, sex, familial status, national origin, and disability. More information about the Civil Rights Division and the laws it enforces is available at www.justice.gov/crt. Individuals who believe that they may have been victims of housing discrimination can call the Justice Department at 1-800-896-7743, email the Justice Department at
or contact HUD at 1-800-669-9777.