WASHINGTON, D.C. (January 8, 2018) – (RealEstateRama) — The Mortgage Bankers Association (MBA) today announced that it awarded $121,283 in scholarships in 2017 to 102 minorities and women under its Path to Diversity & Inclusion Scholarship Program. The scholarship recognizes existing industry professionals from diverse backgrounds who are seeking to advance their careers through continuing education.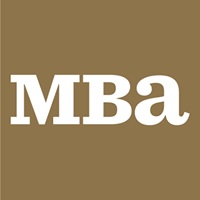 "Continuing education is critical to career advancement and the retention of top talent in a complex industry like real estate finance," said David H. Stevens, CMB, President and CEO of the MBA. "We are honored to be able to enhance diversity and foster a more inclusive environment by offering these scholarships."
The scholarships were funded in 2017 by a donation from the Research Institute for Housing America (RIHA) and from revenue generated by MBA's 2016 Diversity & Inclusion Summit.
To be eligible for the Path to Diversity & Inclusion Scholarship, individuals must meet the following criteria:
Is part of one or more of the following under-represented groups:

Non-white or bi-racial
Lesbian, Gay, Bisexual or Transgender
Female

Is currently employed by an MBA member firm or state MBA member firm
Has worked a minimum of two years in the mortgage industry, or has broad experience in a related field with some focus in real estate finance, or has post-high school education related to the real estate finance industry, to include training to obtain a license, company-sponsored training, or MBA or other professional education
Recipients receive a voucher to cover course registration fees, up to a maximum of $2,000, for any of the following MBA Education programs and courses:
School of Mortgage Banking (SOMB), Courses I, II, or III
Other classroom offerings, including but not limited to Advanced Servicing Workshop and Multifamily Property Inspection Workshop
Future Leaders Program
Distance learning courses, including web-based self-study and instructor-guided online learning (IGOL) offerings
Certification and Designation programs
Applications are evaluated based on a personal statement and a letter of recommendation, with bonus points awarded to applicants who are U.S. military veterans or disabled. Individuals are eligible to receive up to three awards during their careers, with no more than one award provided per calendar year.
Click here for more information or to apply.
CONTACT
Ali Ahmad


(202) 557- 2727