SAN RAMON, CALIF. – (RealEstateRama) — Meridian, a full service real estate developer and owner of medical real estate, announced today that industry veteran Dan Rosenbaum has been hired as senior vice president. He will spearhead the development of the company's new division focused on the acquisition of suburban general office value-add opportunities.
"We are very excited to welcome Dan to our team," said John Pollock, chief operations officer of Meridian. "His wealth of experience in suburban general office acquisitions will be a great asset to our organization as he plays a key role in developing this new line of business for Meridian."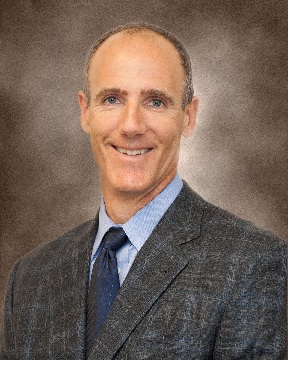 In his new position, Rosenbaum will be responsible for all aspects of acquisition, management and development of general office properties. "With rental rates for Class A buildings in the Bay Area at or near all-time highs, we believe this is a perfect time for Meridian to expand our business into the suburban general office space, and Dan is just the guy to lead our efforts," said Pollock. "We believe there is an opportunity to reposition well-located Class B buildings to the top of their class while providing more affordable rental rates." One of Rosenbaum's first projects at Meridian includes a potential 100,000+ square-foot multi-tenant office/R&D building in Santa Clara County.
"I am thrilled to be joining such an impressive team that is well respected in the industry for its superb delivery on projects and look forward to leading its new venture into suburban general office," stated Rosenbaum. "Most of the Class B buildings in the Bay Area were built before the last tech boom ('90s) and the way companies work today has changed dramatically. Reposition requires focus, capital and vision, and Meridian's execution team bears the skills, knowledge and capital needed to transform these older, tired buildings."
Meridian currently owns The Atrium, a three-story, 74,000-square-foot general office building located in Alameda County at 5776 Stoneridge Mall Road in Pleasanton, Calif. "Looking at the competitive landscape in the Bay Area, we don't see other competitors with a focus on repositioning suburban general office," said Pollock. "There are numerous buildings that require a lot of work to allow them to be relevant in today's workplace, the Atrium is a great example of that."
Previously, Rosenbaum served as senior vice president at Nearon Enterprises of Walnut Creek, Calif., for nearly 13 years, where he specialized in the acquisition, development, management and disposition of office, industrial and retail properties. Prior to Nearon, Rosenbaum spent seven years as executive vice president at South Bay Development Company of Campbell, Calif. Rosenbaum also has experience on the finance side having spent 10 years as a construction lender at Union Bank and Comerica Bank. He was the president of the Silicon Valley Chapter of NAIOP in 2007 and again in 2015.
About Meridian
A division of Marcus & Millichap Company, San Ramon, Calif.-based Meridian Property Company is a full-service real estate developer having completed over one million square feet of innovative and integrated commercial office, primarily medical, since its inception in 2000. Meridian's services are broad in scope but meticulous in detail — from site evaluation and land acquisition to entitlement and planning to construction and management. For more information, see mpcca.com.