Plenary speakers, USGBC announcements, sustainability and sold-out events were among the highlights
Dallas, Texas—(Oct. 21, 2016) – (RealEstateRama) — Informa Exhibitions and the U.S. Green Building Council (USGBC) announced the results of the 2016 Greenbuild International Conference and Expo, held Oct. 5–7 at the Los Angeles Convention Center. The weeklong event included an overall attendance of 18,079 and 531 exhibiting companies participating in 138,960 square feet of exhibit and display space on the trade show floor.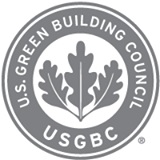 Greenbuild featured more than 200 sessions, tours, summits and workshops in the robust education program and throughout the week, with many sold-out sessions. An impressive 33,517 hours of continuing education credits were also earned at Greenbuild.
"Sustainability, health and wellness and water conservation were just a few of the over-arching themes that dominated this year's event," said Lindsay Roberts, Greenbuild group director, Informa Exhibitions. "We had an incredibly successful week and continue to be grateful to our community of attendees, exhibitors, sponsors and partners who bring substantial energy, buzz and momentum to the week, as well as the green building movement."
Greenbuild 2016 featured several key events:
The Greenbuild Plenary featured journalist and award-winning author Sebastian Junger on the importance of living in community and among our "tribe."
The Greenbuild Celebration was held outside at L.A. Live immediately following the Plenary and included special concert performances by Aloe Blacc and X Ambassadors.
The Closing Plenary concluded the week with an energetic discussion with architect and cultural innovator Bjarke Ingels.
The Combined Summit Closing Plenary featured a panel of urban innovators who shared stories of entrepreneurship, innovation and re-connection for the city of tomorrow.
Master speakers Antwi Akom, co-founder and CEO of Streetwyze, and Dr. Lucy Jones, former seismologist with the U.S. Geological Survey.
The USGBC Leadership Awards Luncheon annually recognizes outstanding efforts to advance green building design and construction
The Happy Hour in the Hall provided a lively atmosphere for networking.
The Communities and Affordable Homes Summit, WaterBuild Summit and International Summit.
The Women in Green Power Breakfast celebrated the roles women play across society and the power of women voters.
The Greenbuild Legacy Project provided a hands-on educational space in the community of Gardenia, California.
The Solar Job Fair, held in conjunction with GRID Alternatives, a national solar nonprofit and the Solar Energy Industries Association, featured 300 job seekers and 15 employers.
Attendees also spent significant time discovering and enjoying the eclectic city of Los Angeles. USGBC Los Angeles led the official host committee of Greenbuild 2016 with 23 tours throughout the week, exploring sustainable transportation sites, commercial buildings, neighboring suburbs and public outdoor sites of interest.
USGBC celebrated an iconic year as outgoing CEO Rick Fedrizzi gave his final address at the Greenbuild Plenary and incoming CEO Mahesh Ramanujam ended the week at the Closing Plenary. The formation of a new technology organization, arc, was announced and will be led by Scot Horst, incoming CEO of arc and current chief product officer of USGBC. Arc is a state-of-the-art platform that will allow any building to participate and immediately start measuring performance, making improvements and benchmarking against itself.
"In order to achieve our vision of a sustainable built environment, we must continue to improve and build upon our best work, and make sure that we bring as many people as possible into the process," said Kate Hurst, vice president of community, conferences and events, USGBC. "Every year, Greenbuild brings world-class education and programming to the green building community to ensure that industry professionals are equipped with the necessary tools to continue to move the green building movement forward and ensure that generations to come live, learn, work and play in a green building."
The expo hall again showcased the leading products and services available to professionals within the sustainable building industry and had several notable areas:
The Greenbuild KB Home Projekt, a 1,790-square-foot custom demonstration home, boasted vignettes that featured assemblies and systems, home tours, interactive educational features and a digital wall display.
The world's only Net Zero Zone, a 4,500-square-foot pavilion powered by alternative power, collected on-site at the Los Angeles Convention Center.
The Expo Stage hosted relevant and engaging sessions complimentary to all attendees, including the Passport to Prizes drawing, where Greenbuild attendee Dan Young Dixon won $10,000.
Eight sponsored Education Labs with CE accredited education on the show floor.
235 exhibitors scored a 75 or higher on the Greenbuild Mandatory Exhibitor Greening Guidelines Survey, including overall winners Roll-A-Shade (Most Innovative), Skanska (Smallest Environmental Impact) and Quanex Building Products (Best in Show).
Video footage from the Opening Plenary, Closing Plenary, Master Series and Special Sets will be posted on the Greenbuild website in the next couple of weeks.
Greenbuild 2017 "All In" is scheduled for Nov. 8–10 at the Boston Convention and Exhibition Center in Boston, Massachusetts. More information can be found at greenbuildexpo.com. The Call for Proposals and Reviewers for Greenbuild 2017 will open Nov. 7, and the deadline to submit is Jan. 13, 2017.
by Leticia McCadden