Kansas City, MO — An estimated $4.2 million boost is coming to the Kansas City economy when community-development professionals from around the country convene in the city for the NeighborWorks Training Institute May 7-11. The weeklong event is hosted by the Neighborhood Reinvestment Corp., dba NeighborWorks America, a national, congressionally chartered nonprofit that creates opportunities for people to live in affordable homes, improve their lives and strengthen their communities.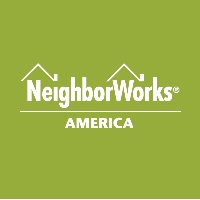 Along with nearly 100 affordable-housing, community-development and nonprofit-management classes will be the NeighborWorks Resident Services Convening, a summit of more than 130 professionals who specialize in supporting renters and their families. Community-development professionals increasingly are using rental properties to deliver services in health, education and financial capability that help residents reach their goals. The convening will be a forum for peer exchange, education and sharing best practices.
"The NeighborWorks Training Institute guides more than 1,850 community-development professionals to the next level of their career," said Jeffrey Bryson, interim president and chief executive officer of NeighborWorks America. "Participants come away with information, tools and resources they can take back to their communities and put to work for local impact."
The NeighborWorks Training Institute in Kansas City is supported by a variety of partners, including JPMorgan Chase Foundation, Wells Fargo Housing Foundation, Bank of America, HUD, Citi, Bank of the West, BB&T and Capital One.
In addition to the training institute, NeighborWorks organizations work every day to serve Kansas City and the region. In fiscal year 2017, NeighborWorks organizations in Missouri generated nearly $39 million in total direct investment, provided nearly 7,400 housing and counseling services, and counseled and educated nearly 1,900 customers.
To read more about NeighborWorks organizations' impact, view the NeighborWorks America interactive map.
For more information about NeighborWorks America, visit About Us.
About NeighborWorks America
For nearly 40 years, Neighborhood Reinvestment Corp. (d/b/a NeighborWorks America), a national, nonpartisan nonprofit, has created opportunities for people to improve their lives and strengthen their communities by providing access to homeownership and to safe and affordable rental housing. In the last five years, NeighborWorks organizations have generated more than $34 billion in reinvestment in these communities. NeighborWorks America is the nation's leading trainer of community development and affordable housing professionals.